New ways of tracking people's diets tested for health benefits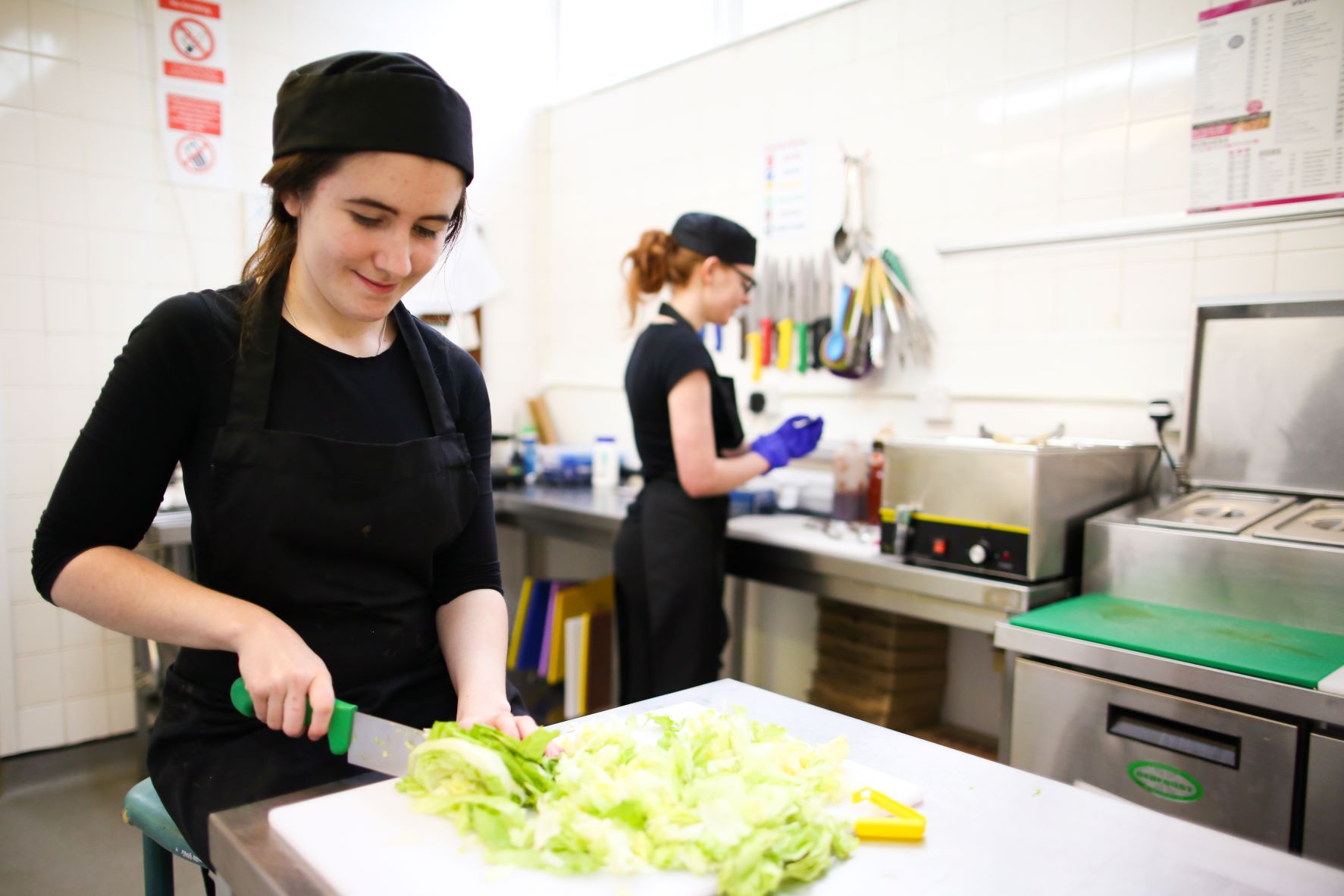 Researchers will begin testing techniques, including wearable cameras and urine and blood tests, in an effort to more accurately measure the UK's eating habits and improve public health.
The project - led by Aberystwyth University in conjunction with the University of Reading, the MRC Epidemiology Unit at the University of Cambridge and Imperial College London - has major implications for how governments and policy makers assess the success of efforts to improve people's health and give better dietary advice.
It could also help in the monitoring needed to test new treatments for disease, such as the connection between eating patterns and cancer.
Currently diets are measured by people completing complex and time-consuming nutrition surveys themselves and trying to remember what they have eaten, but this can lead to unreliable results.
The new five-year project aims to use modern techniques to develop a new way of accurately measuring what people are eating.
In the first stage of the project, which will help scientists develop new protocols, volunteers will follow set meal plans representative of the UK diet. Under supervised conditions, these volunteers will wear tiny cameras to film what they eat, as well as providing blood and urine samples.
Machine learning will be used to analyse the images to measure how accurately the approach can recognise foods eaten by the wearer, compared with the chemical analysis of food intake in their urine and blood.
Data from all methods will then be modelled to assess the best combination of techniques to accurately monitor diet in the least invasive way.
After the pilot study, there will be a larger remote trial to test the technique's effectiveness when volunteers are living in their own homes and freely choosing their diet over a period of several weeks.
Professor John Draper from Aberystwyth University commented:
"We are delighted to be leading this work to develop a new methodology to accurately record eating habits. From efforts to reduce people's salt consumption to increasing the number of vegetables we eat, getting a more accurate picture of people's diets is vital for improving human health and linking to health outcomes. There are inherent problems with eating surveys. At the moment, we do not really understand what people are eating and nor do they, especially in complex meals. That is how these new techniques can really help.
"Our work will look at the techniques that can be combined to produce the most accurate and efficient 'tool', including looking at cost and ease of use. That will enable governments around the world to decide on how they want to move forward, when assessing how they want to measure the effectiveness of their policies."
The project is funded by a £3 million grantprovided by the Medical Research Council (MRC) and the Biotechnology and Biological Sciences Research Council (BBSRC) and involves four expert teams providing skills in nutrition studies, bio-sampling, chemical analysis, wearable camera technology and web-based diet assessment.
The team in Aberystwyth University has already pioneered a new technique to test dietary intake using posted urine samples.
This recent research showed that posted urine and blood samples can be analysed to detect chemical 'biomarkers' originating from a wide range of foods typically consumed in the UK, but many important food groups still cannot be monitored in this way.
Dr Amanda Lloyd from Aberystwyth University added:
"Nutrition surveys aim to understand how diets impact health, but the challenge is that we do not have an accurate tool to assess diet. We rely on people telling us what they have eaten in the last day or month. However, it is difficult to remember what and to judge how much we have eaten. The surveys used also struggle to capture the range of diets in the UK due to a lack of appropriate questions.
"No single tool can accurately measure all aspects of the diet, but there are lots of emerging ways in which we can assess diet. The benefit of using urine and finger-prick blood samples to test for 'markers' of food and drinks is that they give us objective data. Wearable cameras combined with AI software, and new simplified online tools for self-reporting also offer great potential to record eating event. We are aiming to develop a new tool, drawing on and combining the best of these new techniques and technologies."
The work will also involve holding workshops with key stakeholders and the public, including representatives of the nutrition research community and government departments.