Partial solar eclipse to be welcomed to Elan Valley by Aberystwyth University scientists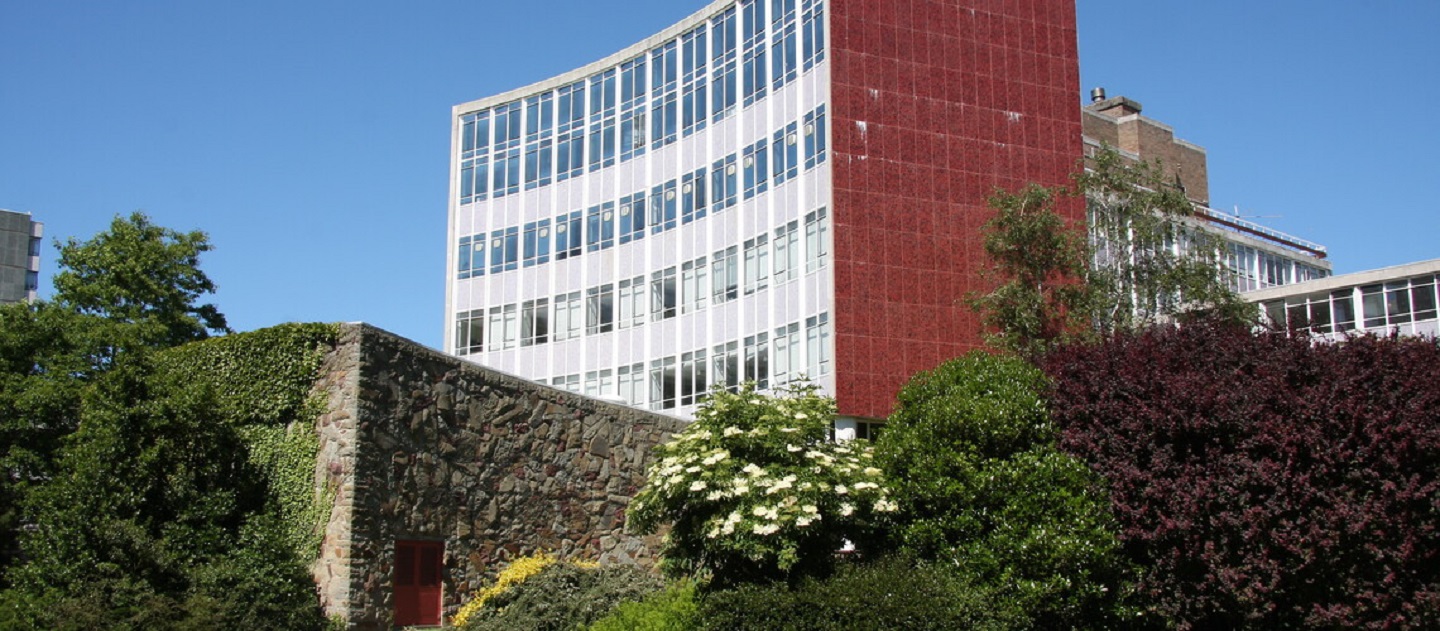 Aberystwyth University Department of Physics
A partial solar eclipse will be seen over Wales's skies this month with Aberystwyth University holding a series of astronomical talks and activities at Elan Valley in Powys to mark it.
The astronomical phenomenon, which involves the moon crossing part of the Sun, will take place on 25 October.
Aberystwyth University's Department of Physics will bring its specialised solar observing telescopes to the Elan Valley Trust in Powys for the public to view the eclipse, which will start around 10:00am, as well as its collection of meteorites.
Academics and postgraduates from the Department will give a series of talks and demonstrations at the Elan Valley Trust.
Professor Huw Morgan's talk, 'The Sun: a middle-aged star with attitude', will reveal how the Sun, whilst being crucial to maintaining life on Earth, can also pose dangers in the form of solar flares and eruptions. Research at Aberystwyth is playing a leading role in mitigating against such dangers, through providing forecasting capabilities to the UK Meteorological Office.
Pete Williamson, a Fellow of the Royal Astronomical Society, will be guest speaker at the event, delivering a talk on "The Sun and How it Works".
The partial solar eclipse, which is expected to last until around midday in Elan Valley, will be seen to cover 35% of the Sun's surface from the UK. They happen between two and five times a year but can only be seen by a limited part of the world each time. The last to be seen from Wales took place in June 2021 and the next of this kind will be visible from the UK in 2025.
Professor Morgan said: "Partial solar eclipses are one of astronomy's most striking phenomena and it is important to make sure as many people can enjoy it as possible and learn about the science behind it.
"While images of these eclipses are well-known, absolutely nothing matches the excitement and beauty of witnessing it in person - but it is important to do so safely, and use appropriate eye protection or filtered telescopes. Never look at the Sun directly without such equipment, and normal sunglasses do not provide sufficient protection.
"That's why we are delighted to be hosted by Elan Valley Trust for this partial solar eclipse. An event like this can amaze even the most seasoned skywatchers and catch the imagination of those who have never seen an eclipse before, sparking a hobby or even a career that they will enjoy for the rest of their lives."
The Elan Valley Trust received an award from the International Dark Sky Association in 2015 for its protection against light pollution. Sam Price, Dark Sky Officer for the Trust and the Elan Valley International Dark Sky Park said: "This will be a fun day for those who wish to look at the Sun though safe solar observing telescopes and learn more about space, with the experts from Aberystwyth University and Pete Williamson (FRAS)."
In 2015, Aberystwyth University hosted hundreds of staff, students and members of the local community to view a partial solar eclipse from its campus. At the same time, academics from the Department of Physics travelled to Svalbard in Norway, where the eclipse was total.