Self-driving vehicles to be tested at new Aberystwyth University facility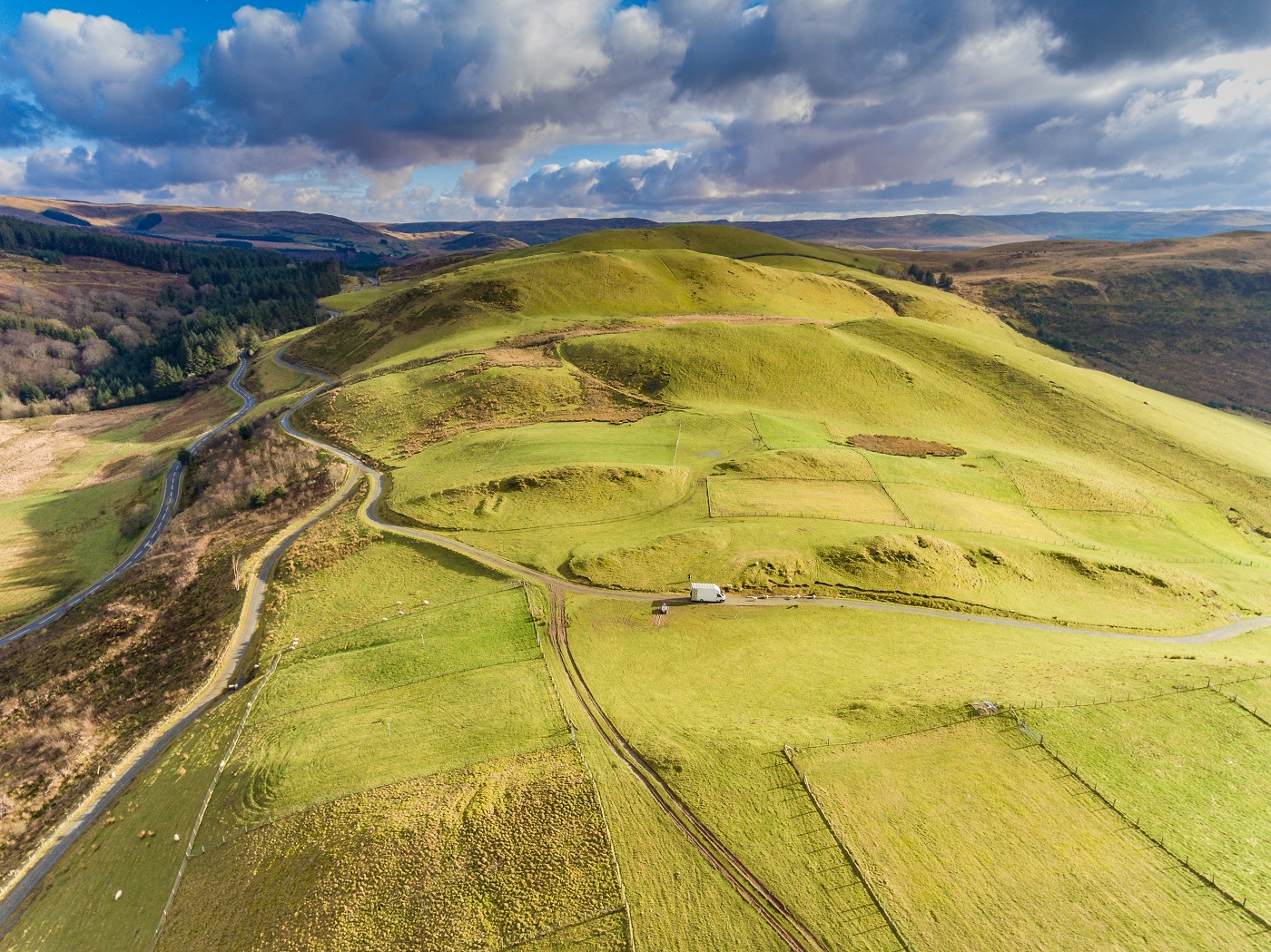 A test site in Brignant, near Pwllpeiran
Autonomous farming, last mile delivery services and self-driving off-road vehicles will be put through their paces at a new large-scale robotic testbed at Aberystwyth University.
The Aberystwyth Natural Terrain for Unconstrained Robotics - ANTUR or Welsh for 'adventure' - will cover 500 hectares with 11.5 kilometres of tracks.
The site will span grassland, peat bog, rocks and mud. Vehicles will be able to travel to heights of up to 600 metres above sea level.
Once constructed, the facility will be used to test the latest innovations in autonomous vehicles that have been developed by the University on land and in the air.
Researchers have built a number of robotic vehicles in recent years, including large four and six-wheel drive vehicles and drones.
Dr Frédéric Labrosse from Aberystwyth University's Computer Science department said: "Autonomous driving is one of the most exciting technology innovations of recent years and can be used in many areas where it is either not safe to send human drivers or using automated systems can free time for human drivers.
"The years ahead offer even more potential with work underway on automating farming tasks, including autonomous driving on difficult terrain."
The new facility includes resources at Aberystwyth University's Pwllpeiran Upland Research Centre and land in and around Aberystwyth.
The first stage of the project is building two secure office and workshop sites provided with power, heating and connectivity. Construction will be completed by April 2023. Plans for the second stage, scheduled to be completed by 2024, include building a large indoor test facility, office space and workshop areas.
The project brings together existing facilities and will add unique capabilities that will allow robotics development and testing to a different scale. This facility will be available to other research institutions and commercial partners to test their systems in real operational conditions.
Professor Mariecia Fraser, Head of the Pwllpeiran Upland Research Centre, said "We are delighted to be working with Dr Labrosse and colleagues on this exciting new facility. Land here at Pwllpeiran spans grassland, peat bog, rocks and mud, and will certainly put the innovative new vehicles being developed through their paces."
In creating this facility, Aberystwyth University aims to provide the landmark test destination for self-driving and robotic vehicles. The goal is to encourage collaboration with both University and industry partners.
Dr Labrosse added: "We have been testing our algorithms and robots in the hills behind Aberystwyth for quite a while now and showing how robust our systems are, but ANTUR will create many new possibilities such as allowing live streaming of data and visualisations, as well as offer a level of comfort we never had before thanks to the workshops in the hills.
The facilities are being funded by a £180,000 grant from the Welsh Government, HEFCW and the UK's Department of Business, Energy and Industrial Strategy.