Prestigious global sustainability scholarships to start at Aberystwyth University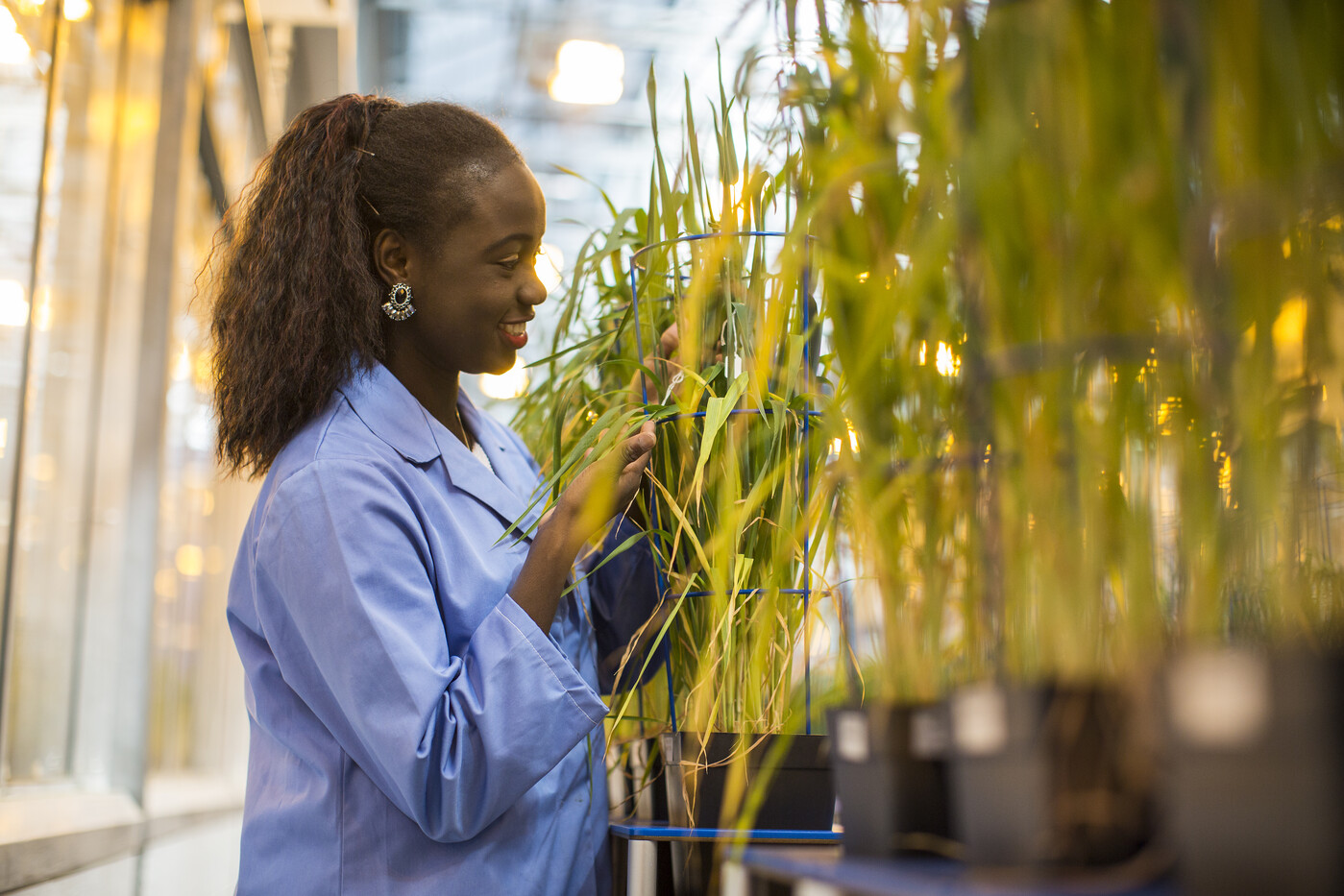 National Plant Phenomics Centre, IBERS, Aberystwyth University
Aberystwyth University is to offer prestigious scholarships in food sustainability for students from Commonwealth countries for the first time.
Funded by the UK Foreign Office, Commonwealth Distance Learning Scholarships enable talented and motivated individuals to access the training and skills required for sustainable development but which are not available in their home countries.
The distance scholarships offered by Aberystwyth University are designed to equip Masters students with the skills and knowledge to improve food security, mitigate and adapt to climate change, and minimise biodiversity loss along the agrifood supply chain.
Applications for these much sought-after study opportunities will close on 28 March.
Professor Neil Glasser, Pro Vice-Chancellor for the Faculty of Earth & Life Sciences at Aberystwyth University said:
"Offering these scholarships is a real feather in the cap for the University given the high esteem in which these Commonwealth programmes are held. We have a wealth of expertise in sustainability, future foods and agriculture. It is fantastic that we will be able to share these skills and knowledge further with Masters students across the world."
Martine Spittle, Distance Learning Project Manager at Aberystwyth University added:
"This is a really exciting development. These scholarships will help some of the brightest Masters students from around the world learn from our world-leading experts here in Aberystwyth. By studying here, they will learn about the latest thinking in fields such as livestock production, waste reduction, food security, food miles and biodiversity.
"Many of these students are already working as agri-food advisors, researchers or policy makers, which means they can apply these knowledge and skills to their advisory work, research or policy agendas globally. They can also use what they have learned to change attitudes, behaviour and practice in their sector.
"Students in Wales who have already studied on these Masters degrees courses have gone on to set up microalgae farming businesses and initiatives that add value to meat and milk products. It's so exciting to offer new scholarships that will open these courses up to more students around the world; helping improve food sustainability internationally."
More information about the scholarships can be found by going to: https://ibersdl.org.uk/registration/international-scholarships/