Climate change-tackling peat restoration project begins at Aberystwyth University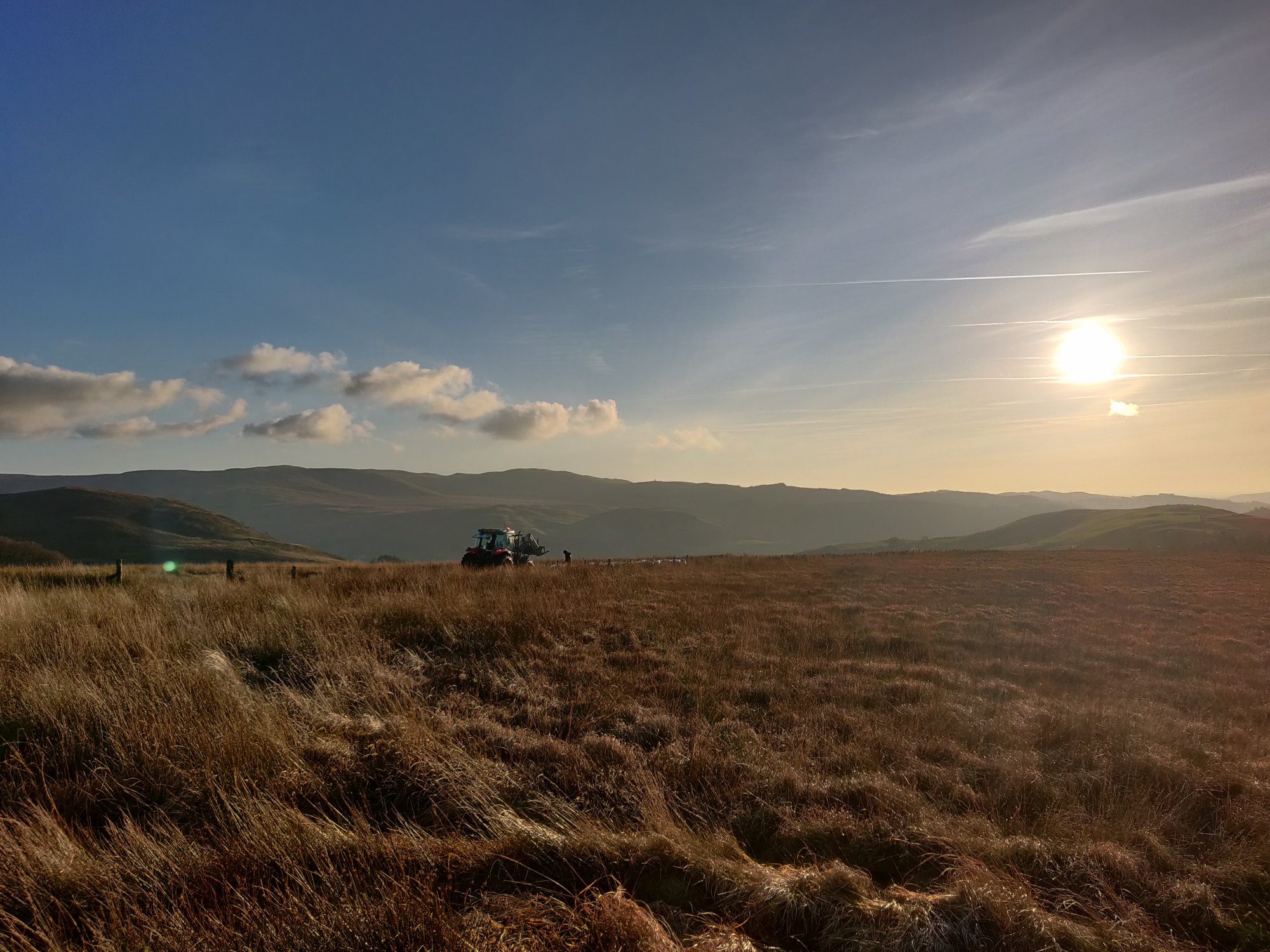 Peatland research site, Aberystwyth University
Scientists at Aberystwyth University have started a project to restore peatlands as part of an effort to remove greenhouse gases from the atmosphere.
Part of a UK Research and Innovation (UKRI) investment of £30 million over four-and-a-half years, researchers at Aberystwyth University's Institute for Biological, Environmental and Rural Sciences (IBERS) are involved in a project to restore peatlands.
With the first plot trials now beginning in Pwllpeiran, the scientists are testing which methods reduce carbon dioxide (CO2) and methane (CH4) emissions the most as peatland is restored.
Greenhouse Gas Removal describes a range of technologies to directly remove carbon dioxide and methane from the atmosphere, that aim to counteract human-caused climate change by deliberate large-scale intervention.
Peatlands occupy 12% of the UK's land area and store vast quantities of carbon. Healthy peatlands capture CO2 from the atmosphere, therefore helping to offset the effects of human activities such as fossil fuel burning that are raising CO2 levels in the atmosphere, leading to climate change. 
However, around 80% of the UK's peatlands have been significantly affected by the way they are managed. As a result, many of these areas are now emitting greenhouse gases to the atmosphere.
Professor Iain Donnison, Head of IBERS at Aberystwyth University, commented:
"In their recent advice to the Welsh Government, the Committee on Climate Change has indicated that around 40,000 hectares of peat in Wales should be restored by 2050 as part of Wales' contribution to combatting climate change. In this project we are demonstrating how it is possible to restore upland blanket bogs by removing the dominant vegetation and increasing the amount of Sphagnum moss. We are also investigating how the plant material that we remove from these areas can be reapplied as a biochar to help further suppress greenhouse gas emissions.
"It's a great privilege to have this leading role in this very significant investment in efforts to tackle climate change. This project, along with others, will make important contributions to meeting the net zero climate targets which are so vital to protecting the future of our planet."
Dr Ben Roberts from Aberystwyth University added:
"Our aim is to accelerate the recovery of peatland; we are testing different ways of achieving that, including on areas of shallow peatland. We are one of three demonstrators and the only one in Wales. Peatlands are one of the largest stores of carbon globally. 80% of our peatlands are in a degraded state and this is causing a lot of emissions. So we need to restore those peatlands so they are not releasing carbon, but are storing it."
The results will be used to shape longer-term government decision-making on the most effective technologies to help tackle climate change and reduce CO2 emissions in order to meet net zero carbon emissions by 2050.
The project is part of the second wave of the UK Government's Strategic Priorities Fund (SPF), which invests in high quality multi and interdisciplinary research. It's the largest programme to assess greenhouse gas removal methods funded by the UK government, through UKRI, to date.
Professor Sir Duncan Wingham, Executive Chair of the Natural Environment Research Council (NERC), part of UKRI, said:
"This investment in greenhouse gas removal research is a crucial step towards mitigating the effects of climate change and could help to achieve the UK's ambition to reach net zero emissions by 2050. Funding was allocated from the UK Government's Strategic Priorities Fund, investing in five different greenhouse gas removal demonstrators. This project will help scientists to understand whether peatlands can remove greenhouse gases from the atmosphere at the scale required to protect our planet."
The Aberystwyth University project is a collaboration with scientists at the UK Centre for Ecology & Hydrology in Bangor.