Mererid Hopwood awarded Hay Festival Medal for Poetry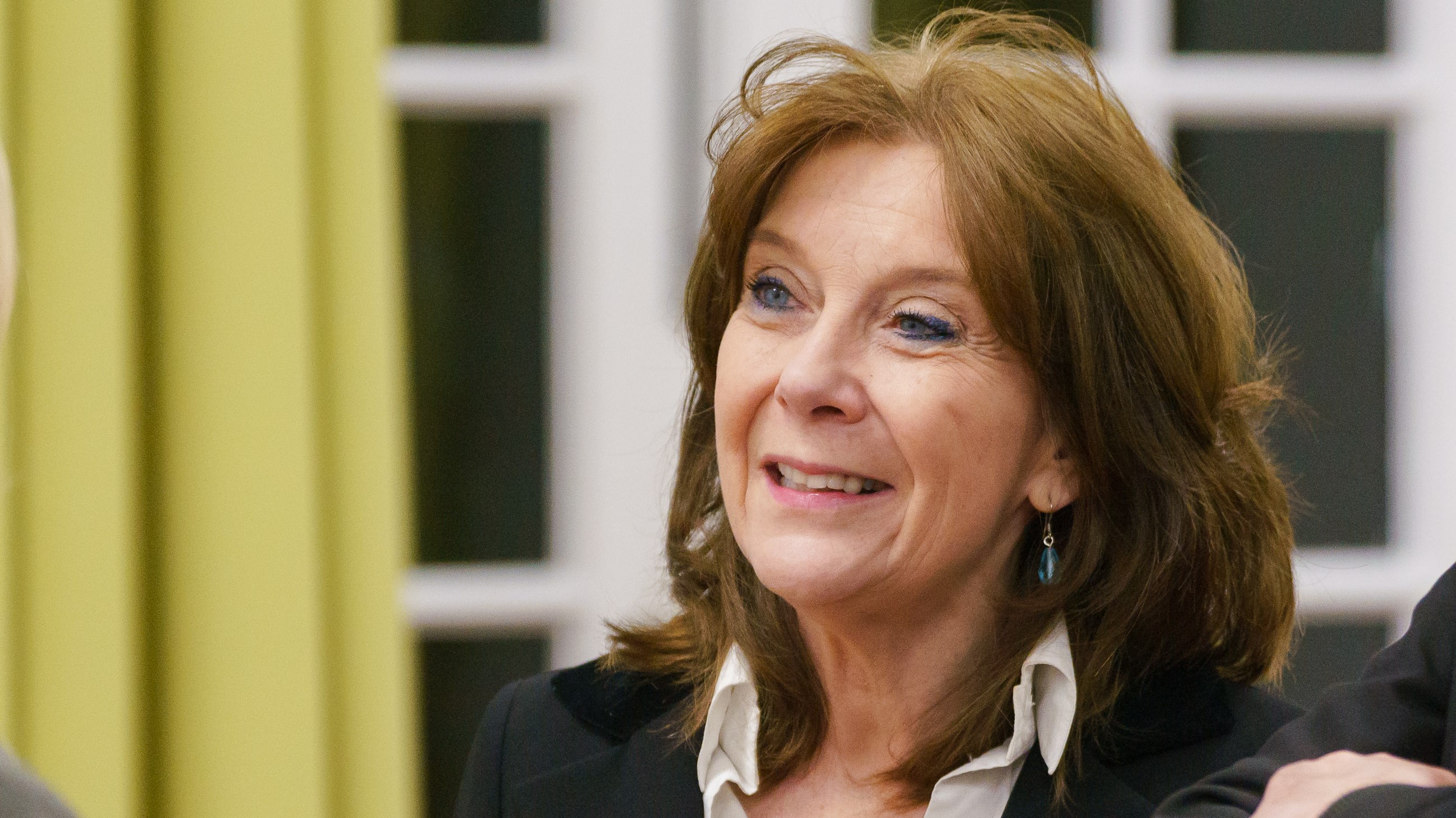 Professor Mererid Hopwood
Mererid Hopwood, Professor of Welsh and Celtic Studies at Aberystwyth University, has won this year's Hay Festival Medal for Poetry.
Awarded annually since Britain's 2012 Olympic year, the Hay Festival Medals draw inspiration from the original Olympic medal for poetry. With Athena as a muse, they are crafted by local silversmith Christopher Hamilton.
Joining Professor Hopwood as Hay Festival Medal winners are celebrated author, illustrator and screenwriter Alice Oseman (Medal for Fiction), Ukraine's rock star poet Serhiy Zhadan (Medal for Songwriting) and prize-winning novelist Salman Rushdie (Medal for Prose).

Professor Mererid Hopwood, who will receive her Medal live on stage at the Festival, said:
"In accepting this Medal, looking back there are many whom I would like to thank for their support from the early days. These include friends at Ysgol Farddol Caerfyrddin for the learning, the Talwrn community for the listening, the students for their enthusiasm and Peter Florence and the Hay Festival for the encouragement. Looking forward, I would like to express the hope that all of us who love literature will continue to search for the words that bring us together in peace rather than drive us apart in war."
Mererid Hopwood has spent her career weaving connections between language, literature, education and the arts. She joined Aberystwyth University as Professor of Welsh and Celtic Studies in January 2021, and is secretary of Academi Heddwch.
For her poetry, she has won the National Eisteddfod of Wales' Chair, Tir na n'Og prize, Crown and Prose Medal and Welsh Book of the Year prize. She is a regular contributor to the Hay Festival, and has taken part in literature festivals in Europe, Asia and South America.
Hay Festival 2023 takes place from 25 May–4 June in Hay-on-Wye. Hay Festival CEO Julie Finch said:
"Hay Festival Medals this year will be awarded to honour exceptional work in poetry, fiction, songwriting and prose as we celebrate four groundbreaking storytellers at Hay Festival 2023. This spring's edition is a beacon, an international symbol of hope for the collective, creative imagination and a better future. Join us."