Aberystwyth students set for international performance design festival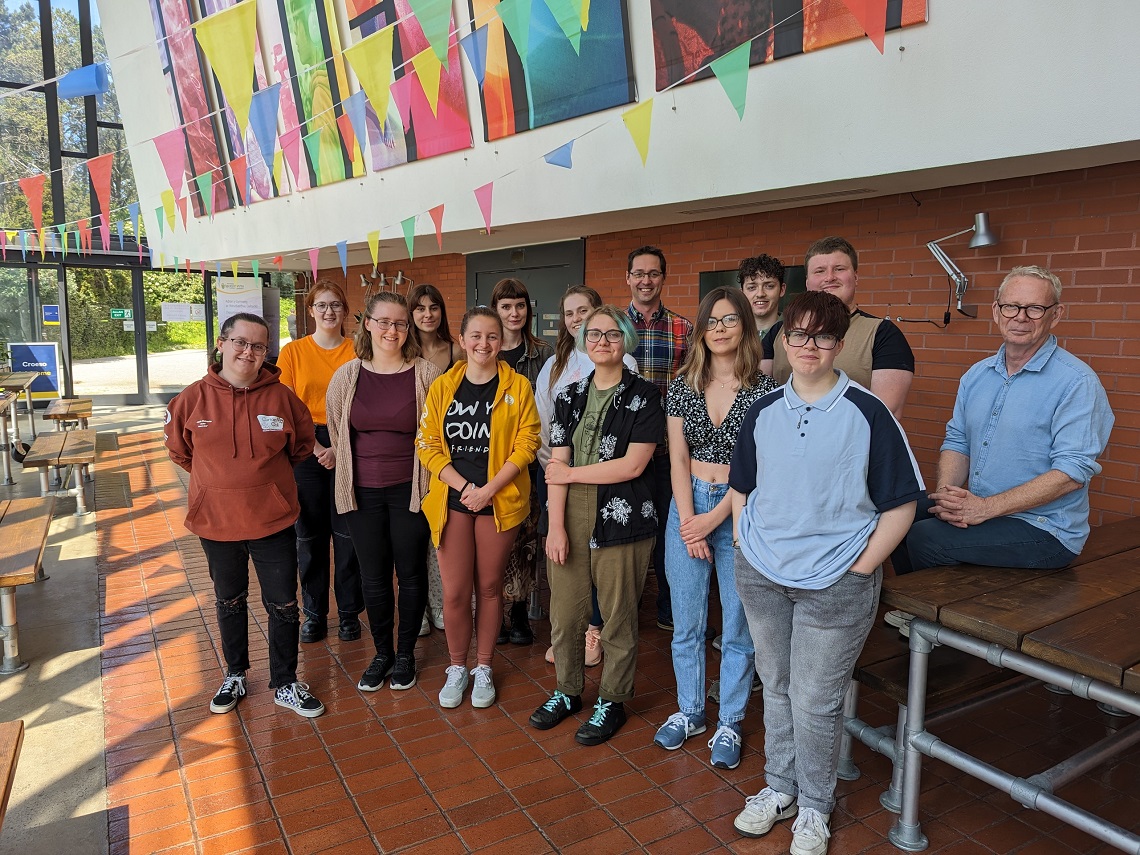 Students from Aberystwyth University's Department of Theatre, Film and Television Studies will attend the Prague Quadrennial of Performance Design and Space in June 2023
A group of Drama, Theatre and Performance Design students from Aberystwyth University will have an unrivalled opportunity to work alongside global artists, designers and theatre makers at a world-renowned festival in Czechia this month.
Taking place from 8–18 June, the Prague Quadrennial of Performance Design and Space is the world's largest exhibition of theatre design, scenography and theatre architecture.
The festival will present over 250 artworks from more than 100 countries, showcasing live performances, scenographic models, multisensory installations, costumes, theatre and performance spaces, and digital technologies.
The 15 students from Aberystwyth University's Department of Theatre, Film and Television Studies will gain invaluable work experience, as volunteers and interns in curation, production or guest services during the ten-day festival.
Dr Andrew Filmer, Senior Lecturer in Theatre and Performance, is part of the international artistic team behind the 2023 festival, while Simon Banham, Professor in Scenography and Theatre Design, is part of the team representing the UK in the Exhibition of Countries and Regions. Dr Louise Ritchie, Lecturer in Theatre and Theatre Practice, who co-wrote the funding application to support the students' travel, will accompany them to the festival.
Dr Filmer, who is curating the Performance Space Exhibition at this year's festival, said:
"I am delighted that our students have been given this outstanding opportunity to experience The Prague Quadrennial. During the visit they will be exposed to and inspired by a huge range of artists and artworks, will work alongside professionals to deliver an internationally significant festival, and will benefit from a career defining professional development opportunity."
The students' travel and accommodation has received funding from the Welsh Government's new Taith Welsh student mobility program.