Transport research boost with Aberystwyth's South Korea partnership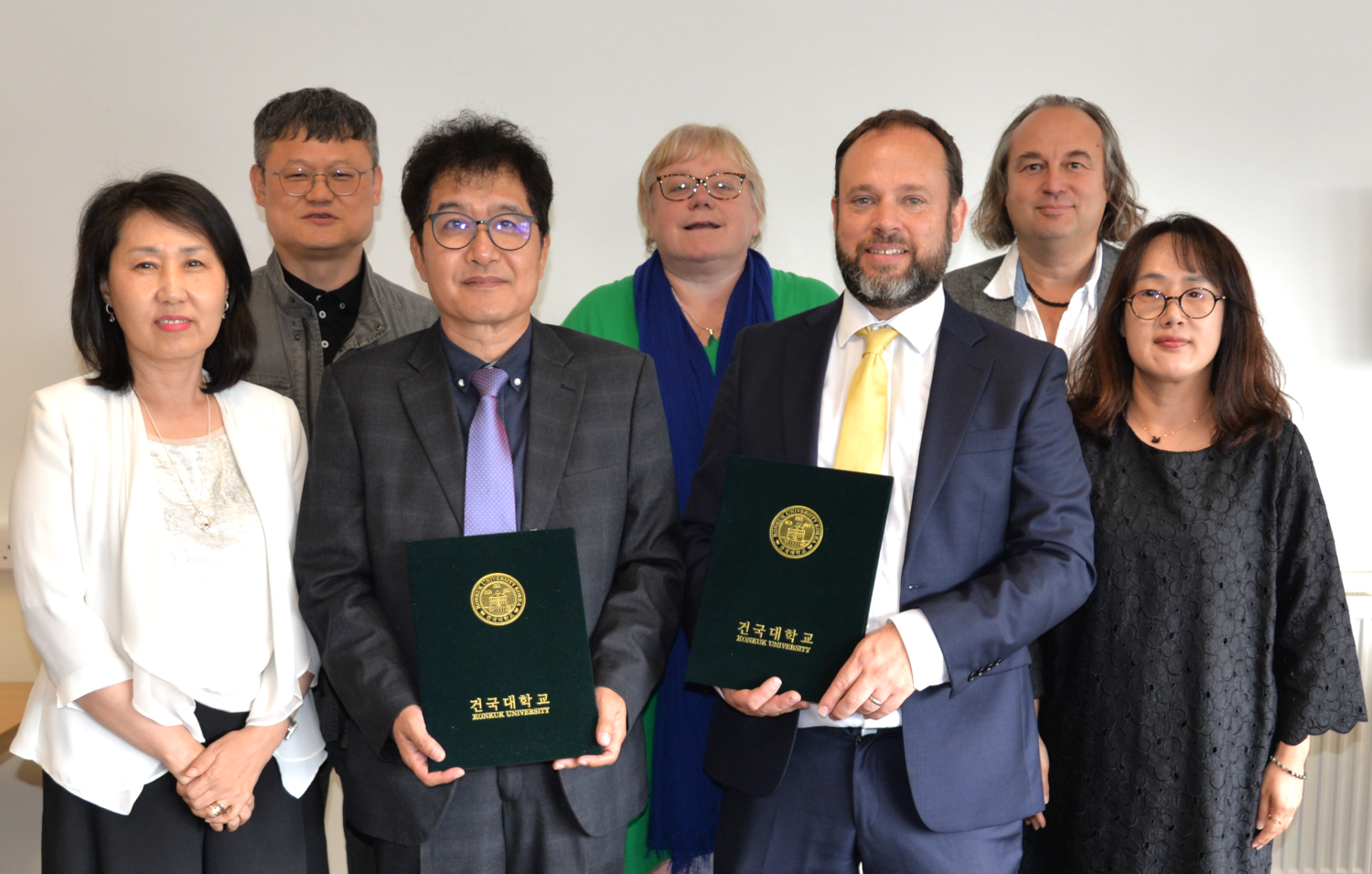 Professor Inseop Shin and Professor Peter Merriman with the signed Memorandum of Understanding between Aberystwyth University and Konkuk University
Aberystwyth University has hailed a new partnership with Konkuk University in South Korea as a big boost for its transport and mobilities research.
As part of the partnership, the two institutions will exchange scholars andacademic material as well as undertake joint research programmes.
The new agreement builds on links between the Academy of Mobility Humanities in Konkuk University and the Centre for Transport and Mobility (CeTraM)at Aberystwyth University.
The Memorandum of Understanding was signed by Professor Peter Merriman and Professor Colin McInnes at Aberystwyth University's Penglais Campus alongside Konkuk University's Professor Inseop Shin.
Professor Colin McInnes Pro-Vice Chancellor for Research, Knowledge Exchange & Innovation at Aberystwyth University said:
"It's a pleasure to sign this new memorandum which builds on the research relationship between our two institutions. This joint working will make an important contribution to research in the fields of transport and mobility, which are major academic strengths at both our institutions.
"This partnership builds on the world-class research and teaching taking place here by experts who are leaders in their fields, with positive impacts locally and internationally."
Professor Donghyuck Lee, Vice-President for International Affairs at Konkuk University in Seoul, commented:
"We are delighted to forge even closer ties with our partners at Aberystwyth University as we conduct ground-breaking research together. This is a very exciting opportunity to exchange research and expertise."