Dr Alison Mackiewicz
PhD (Bath), BSc Research Methods in Psychology (Southampton), BA (Hons) (Winchester)
Trainee Psychotherapist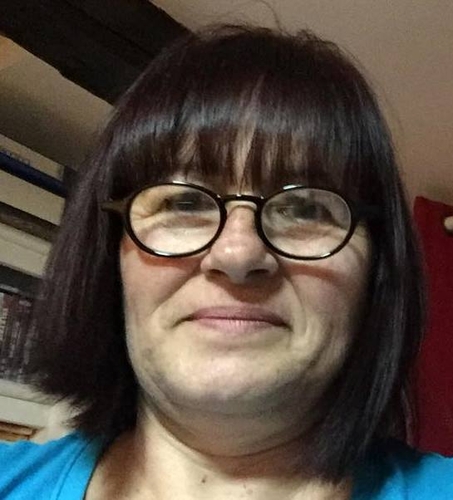 Lecturer in Psychology
Department Director of Marketing Recruitment & Admissions
Lifelong Learning Moderator - Social Sciences
Contact Details
Profile
Dr Alison Mackiewicz has a PhD from Bath University, and joined the Psychology department at Aberystwyth in 2013. Alison is a Chartered Psychologist and an Associate Fellow with the British Psychological Society; she is also a member of the British Sociological Association and several national alcohol study groups. During her time at Aberystwyth, Alison gained a Post-Graduate Teaching qualification (PGCTHE) and is a fellow of the HEA.Alison has teaching experience in a range of areas, including qualitative research methods, applications of psychology, psychology in practice, and counselling, coaching and mentoring, and is module coordinator for gender and the media. She sits on the BPS committee for Qualitative Methods in Psychology (QMiP). Her research interests primarily lie in alcohol consumption and gender.
Additional Information
Graduate member of BPS (MBPsS)
BPS Chartered Psychologist (CPsychol)
BPS Associate Fellow (AFBPsS)
Fellow of The Higher Education Academy (FEA)
PGCTHE
BPS QMiP [Qualitative Methods in Psychology Section] committee member
Member of BSA, and BSA Alcohol Study Group
Member of Warwick Drinking Studies Network
Member of UKATA
Trainee Psychotherapist
Alcohol Brief Intervention (ABI) trainer
Teaching
Module Coordinator
Additional Lecturer
Lecturer
Alison also teaches Introductory Psychology and Advanced Psychology modules for the Aberystwyth Summer University.
Research
Alison's research interests are in the areas of identity, such as gender, embodiment and culture; consumerism, including marketing and consumer cultures; alcohol and drug use; vulnerability and stigmatization; qualitative research methods, including discourse analysis and visual methods.
As part of her PhD research she explored how femininities are taken-up, reworked and resisted within the dominant discourses of agency and consumer-oriented subjectivity; intersecting with issues of sexuality, gender, power and class, her research documents the lived-experience of women's negotiations of sexiness and alcohol consumption in the twenty-first century.
Research project involvement:
Research Assistant
investigating older women's (50+) experience of sexual relationships and sexual health care services in rural Wales.

interviewing men and their partners about the influence of male uro-genital cancer on their lives and relationships, and the ways in which they have coped with these challenges.
Office Hours (Student Contact Times)
Tuesday 09.00-11.00
Wednesday 09.30-11.30
Publications
Longhurst, R, Skype: Bodies, Screens, Space. Routledge: London, 2017; 150 pp. ISBN: 978-1-4724-3454-8 (hbk)
Mackiewicz, A.
2018
Feminism and Psychology
Review of Drinking Dilemmas: Space, Culture, Identity by Thomas Thurnell-Read (ED.) (2016)
Mackiewicz, A.
2017
In :

Hospital & Society.
7
,
3
,
p. 288
3 p.
Event Review: The British Psychological Society Psychology of Women Section 30th Annual Conference: Cumberland Lodge, The Great Park, Windsor, United Kingdom (12th-14th July 2017)
Mackiewicz, A.
2017
British Mensa's: ANDROGYNY, 1, 2,
p. 21-23
3 p.
Exploring digital fiction as a tool for teenage body image bibliotherapy
Ensslin, A., Skains, L.,
Riley, S.
,
Mackiewicz, A.
, Haran, J. & Halliwell, E.
2016
In :

Digital Creativity.
27
,
3
,
p. 177-195
19 p.
It's just between girls: Negotiating the postfeminist gaze in women's 'looking talk'
Riley, S.
, Evans, A. &
Mackiewicz, A.
2016
In :

Feminism and Psychology.
26
,
1
,
p. 94-113
More publications on the Research Portal