Dr Gil Greengross
BS in Behavioral Sciences (Ben-Gurion University of the Negev, Israel) MS Statistics (University of New Mexico) MS Evolutionary Anthropology (University of New Mexico) PhD Evolutionary Anthropology (University of New Mexico).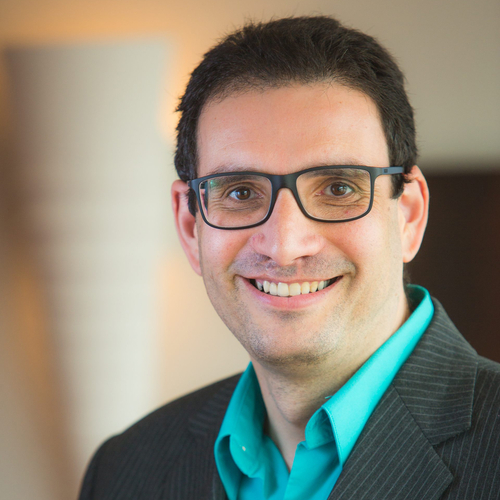 Lecturer in Psychology
Contact Details
Profile
I am originally from Israel, where I received my undergraduate degree in psychology, anthropology and sociology. I earned my Master's degree in statistics and a PhD in evolutionary anthropology from the University of New Mexico.
I am an evolutionary psychologist, studying the evolutionary roots of everyday behaviours and emotions. My main area of research focuses on the evolution of humour and laughter, what makes people laugh, and how humour is used in mating and mate choice. My work is largely interdisciplinary and is drawn from psychology, anthropology, biology and consumer behaviour. I also have a strong interest in studying people with extreme creative abilities, such as stand-up comedians and other artists. I look forward to engaging students in teaching and research on these subjects.
Teaching
Research
My main areas of research are evolutionary psychology and psychology of humour and laughter. I take an interdisciplinary approach to understand humour and other everyday behaviours using established theories within the evolutionary paradigm, such as sexual selection and life history.
In my humour research, I study why people use and enjoy humour, individual and sex difference in humour production and appreciation, and specifically the importance of humour to mating and mate choice. I also study people with extreme humour abilities, such as stand-up comedians and improv artists, further aiming to understand the roots of sense of humour and the creative mind.
Other research interests include creativity and intelligence, positive psychology, marketing and consumer behaviour, quantitative methods and statistics, and philosophy of science.
Office Hours (Student Contact Times)
Tuesday 10:30-12
Thursday 10:30-12
Publications
Saad, G, Sejean, R
, Greengross, G
& Cherkas, L 2019, '
Are Identical Twins More Similar in Their Decision Making Styles Than Their Fraternal Counterparts?
',
Journal of Business Research
.
Greengross, G
& Martin, RA 2018, '
Health among humorists: Susceptibility to contagious diseases among improvisational artists
',
Humor
, vol. 31, no. 3, pp. 491-505.
Greengross, G
2014,
Male production of humor produced by sexually selected psychological adaptations: Evolutionary perspectives on human sexual psychology and behavior.
in VA Weekes-Shackelford & TK Shackelford (eds),
Evolutionary Perspectives on Human Sexual Psychology and Behavior.
Evolutionary Psychology, Springer Nature, New York, NY US, pp. 173-196.
https://doi.org/10.100/978-1-4939-0314-6_9
More publications on the Research Portal