38. Training the Next Generation of Artificial Intelligence Researchers
Cory Thomas, Lily Major, Prof Reyer Zwiggelaar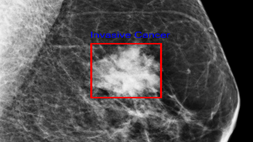 Cory and Lily were our first UKRI CDT-AIMLAC funded PhD students, which contains additional AI training and a 6 month industry placement.
Their research concentrates on understanding breast cancer growth towards improving treatment, and pre-processing DNA data which could be used for faster analysis of viruses.
Further Information
Cory Thomas
Lily Major
Prof Reyer Zwiggelaar
Academic Department