74. Inner Workings: How we understand and imagine the inside of the human body
Dr Alice Vernon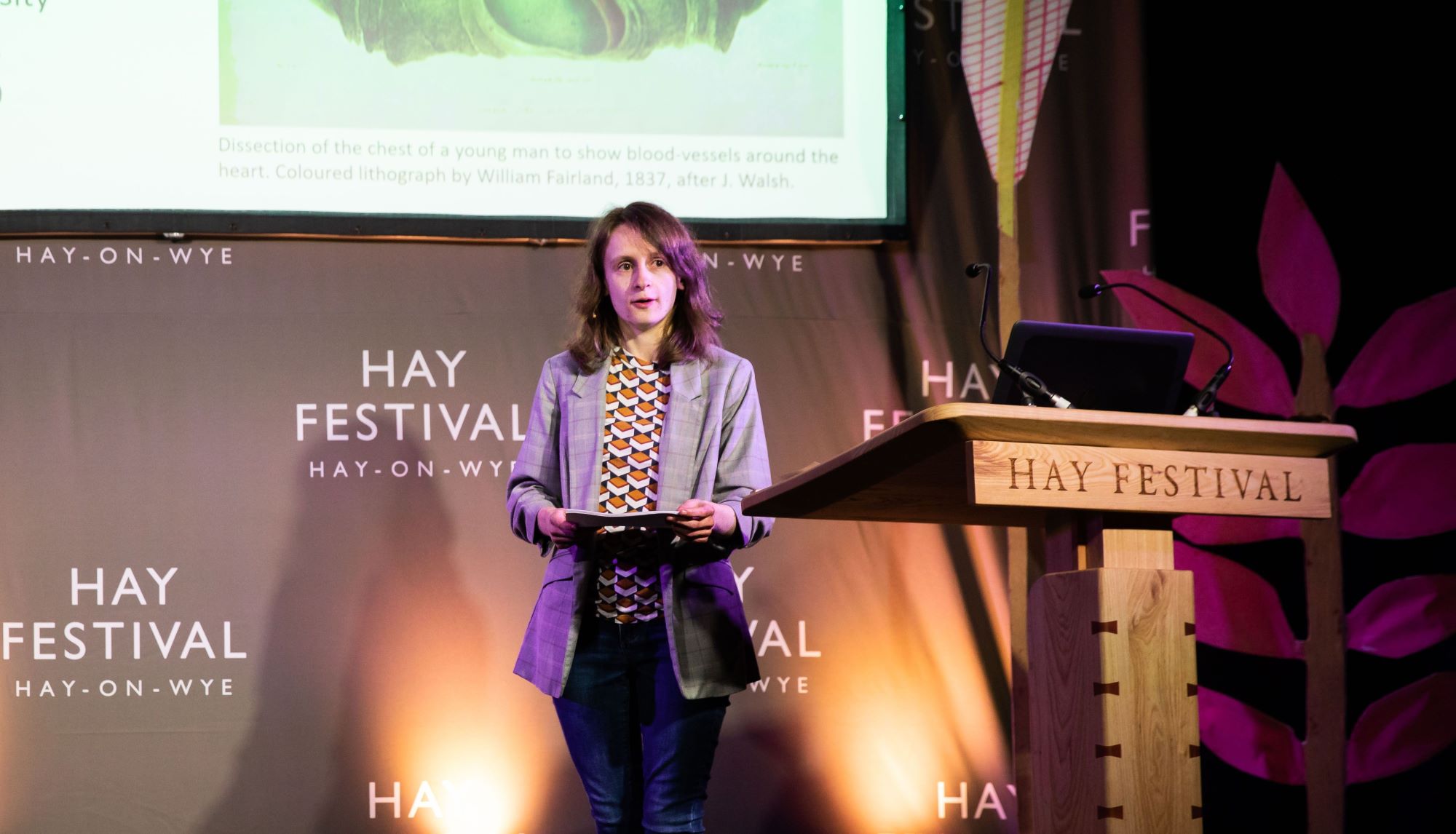 'Inner Workings' is a project that seeks to examine the human body from the perspective of our imaginations through history.
Alice Vernon gave a lecture at the 2022 Hay festival, exploring a timeline of body myths, from medieval cruentation – the idea that corpses could supernaturally bleed when their murderer passed by – to today's dangerous misinformation and conspiracy theories around vaccines.
At a time when we pay more attention to our bodies and health than ever before, this lecture asks how the human imagination can both benefit and hinder medical understanding.
'Inner Workings' is currently funded by Aberystwyth University's Joy Welch Research Grant.
Further Information
Dr Alice Vernon
Academic Department