31. Breeding highly persistent clover varieties has a positive impact on the sustainability of livestock farming
Dr Catherine Howarth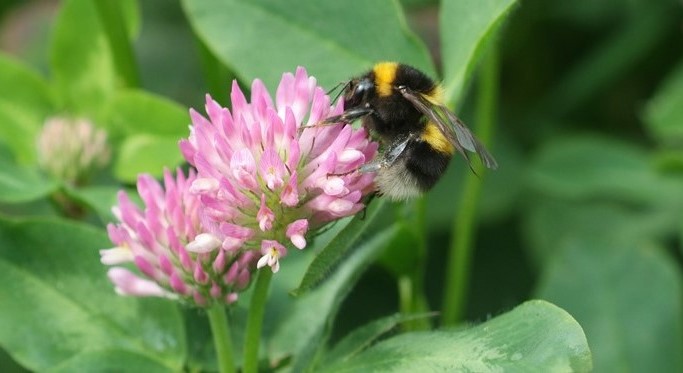 Aberystwyth University research and breeding programmes have generated highly persistent clover varieties.
Increasing the use of these varieties in grassland agriculture provides economic and environmental benefits.
The rhizomatous trait (i.e. spreading via underground shoots) from Caucasian clover was introduced into white clover through interspecific hybridisation to improve persistence under grazing and drought.
The first such commercial white clover variety is AberLasting with 40t of seed being produced in 2017, and the demand is rapidly increasing.
Persistent red clover varieties have been developed, notably AberClaret, which produces high yields in the third and fourth harvest years. It accounts for 15% of red clover seed sales in the UK.
Further Information
Dr Catherine Howarth
Academic Department