117. ARCITEKBio Ltd
Dr David Bryant, Dr Ahbishek Somani, Dr Jai Lad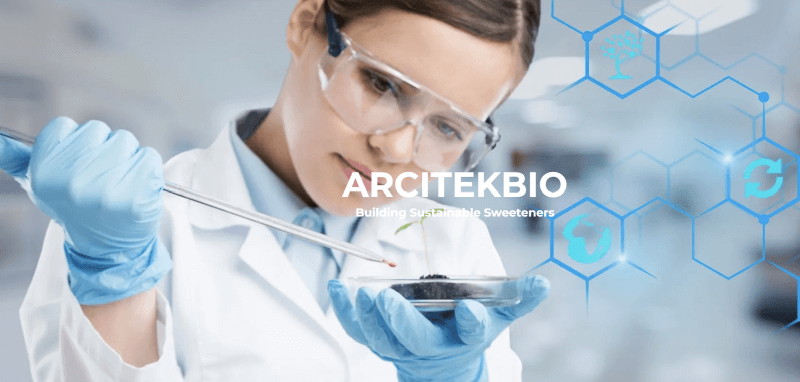 Aberystwyth University spint-out company develops solutions for environmentally friendly sweeteners.
Research on producing a natural, low-calorie sweetener from cereal straw, an agricultural waste stream, has led to the launch of an exciting new company on Aberystwyth University's Innovation and Enterprise Campus.
ARCITEKBio Ltd. (ABL) has developed a biotechnological solution to produce xylitol - a diabetic and tooth friendly natural sweetener from biomass in an environmentally friendly way, aiming to challenge the existing multi-million-pound global industry.
News: IBERS scientist launches innovative company in Aberystwyth
Further Information
Dr David Bryant
Dr Ahbishek Somani
Academic Department