105. Stroke Rehabilitation
Dr Otar Akanyeti, Dr Federico Villagra Povina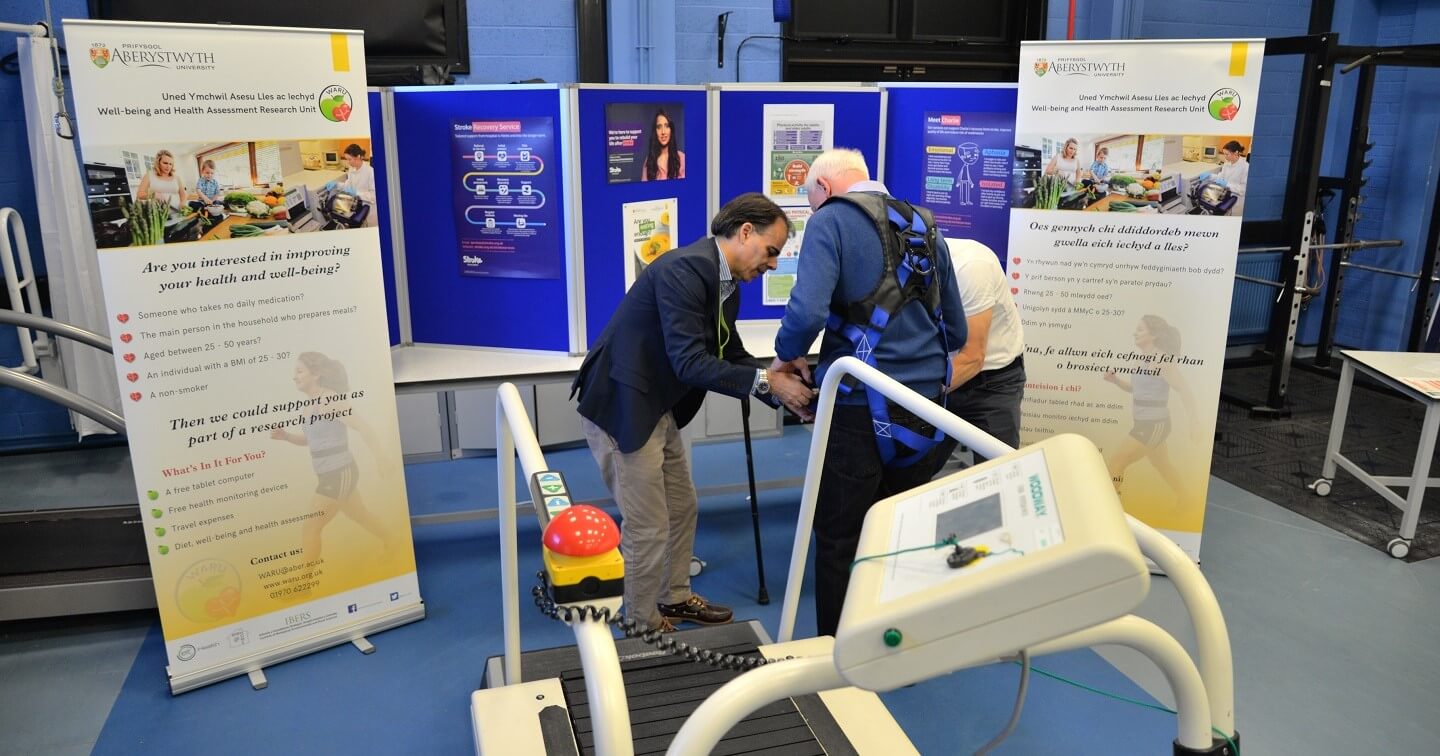 We are an international research group based in Aberystwyth studying how stroke impacts mobility and design interventions that help meaningful recovery.
Our research is highly interdisciplinary leveraging methods from Computer Science, Neuroscience, Biology, Human Biomechanics, Clinical Exercise Therapy and Psychology, and collaborative working closely with the NHS, Welsh Government, local communities, and our industry and academic partners.
AberStroke – Research, Innovation and Education for Stroke Rehabilitation
Further Information
Dr Otar Akanyeti
Dr Federico Villagra Povina
Academic Department