133. Tyfu Dyfi: Food, Nature and Wellbeing
Dr Sarah Higgins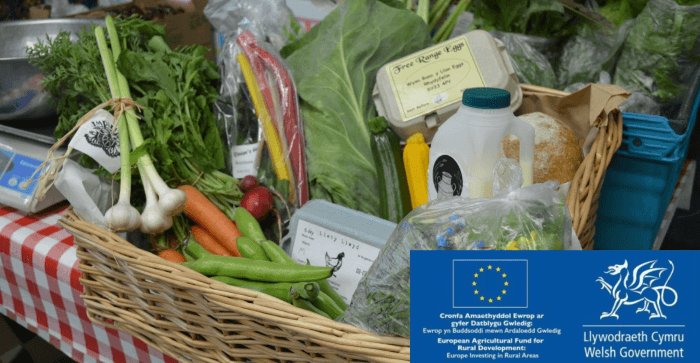 Access to adequate food is a human right, and local food systems can create greater food security while bringing better quality produce to the table.
Tyfu Dyfi – Food, Nature and Wellbeing, a pilot project in the Dyfi UNESCO Biosphere Reserve is developing an exemplar in local sustainable food production using agroecological practices.
This aims to improve local food security and resilience, while increasing biodiversity and reducing greenhouse gas emissions.
Dr Sarah Higgins is working with the ecodyfi led consortium to identify information needs for the agroecology supply chain, towards a robust data architecture to increase market success for local growers and food producers.
Project partners: Ecodyfi, Aberystwyth University, Garden Organics, Mach Maethlon, The Centre for Alternative Technology, Aberystwyth Food Surplus, Penparcau Community Council.
The project was funded through the Welsh Government Rural Communities - Rural Development Programme 2014-2020, which is funded by the European Agricultural Fund for Rural Development and the Welsh Government.
Department of Information Studies
Further Information
Dr Sarah Higgins
Academic Department