141. Creating Safer Space: Strengthening Civilian Protection Amidst Violent Conflict
Prof Berit Bliesemann de Guevara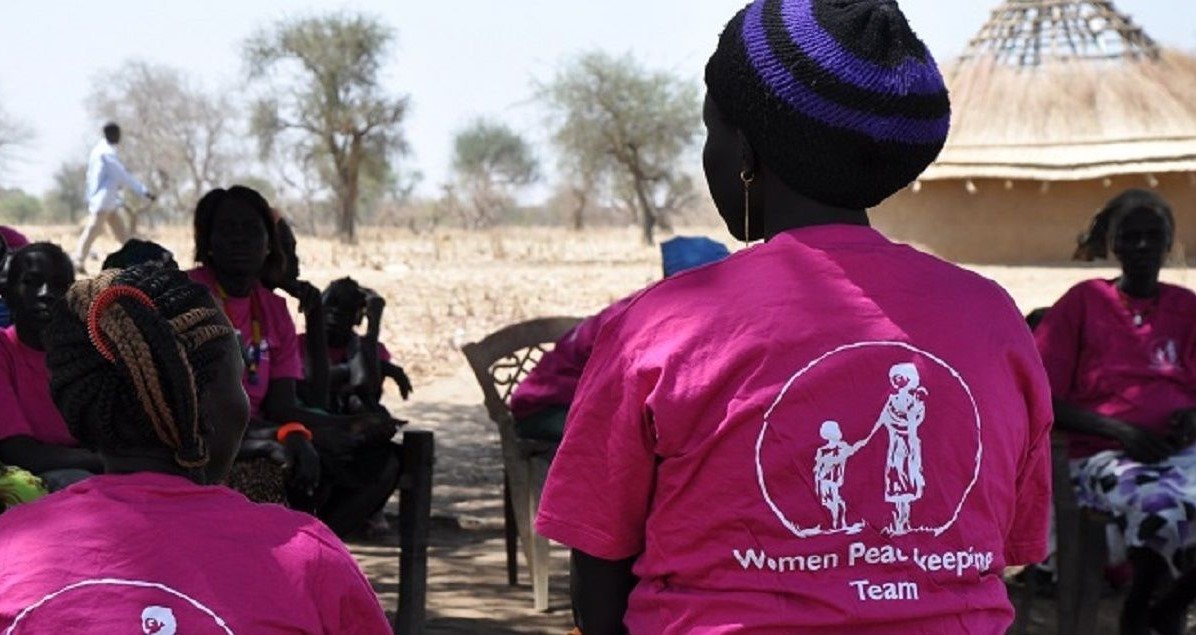 This £2m international network led by Aberystwyth supports research that explores how violence against civilians can be deterred or prevented by civilians without the use of force.
It helps strengthen civilian capacities to create safer space for local peacebuilding in conflict-affected communities in Cameroon, Colombia, Indonesia, Kenya, Myanmar, Nigeria, Palestine, the Philippines, South Sudan, and Thailand.
Creating Safer Space research network
[Unarmed civilian protection organisations like Nonviolent Peaceforce's South Sudan Women's Protection Teams work to create physical safety in communities affected by violent conflict. Photo credit: Nonviolent Peaceforce.]
Further Information
Prof Berit Bliesemann de Guevara
Academic Department