97. National Plant Phenomics Centre (NPPC)
Prof John Doonan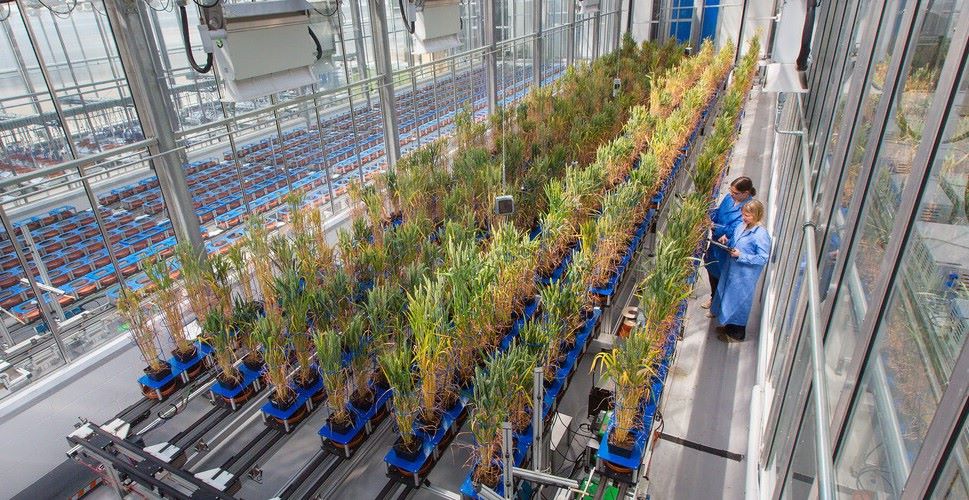 IBERS hosts the National Plant Phenomics Centre (NPPC), an automated system for non-invasive longitudinal phenotyping for up to 3,400 individual plants.
The NPPC allows populations of crops, and other plants, to be assessed by non-invasive visual, infra-red, NIR, fluorescence and laser scan-imaging sensors to record shoot growth and development, water content, photosynthetic activity, temperature and root development (using transparent soil columns).
More detailed measurements of photo-physiology can be made on up to 2,000 plants on our small plant platform.
National Plant Phenomics Centre
Further Information
Prof John Doonan
Academic Department