36. Living Earth – a globally applicable approach to land monitoring and planning
Prof Richard Lucas, Dr Carole Planque, Dr Suvarna Punalekar, Sebastien Chognard, Clive Hurford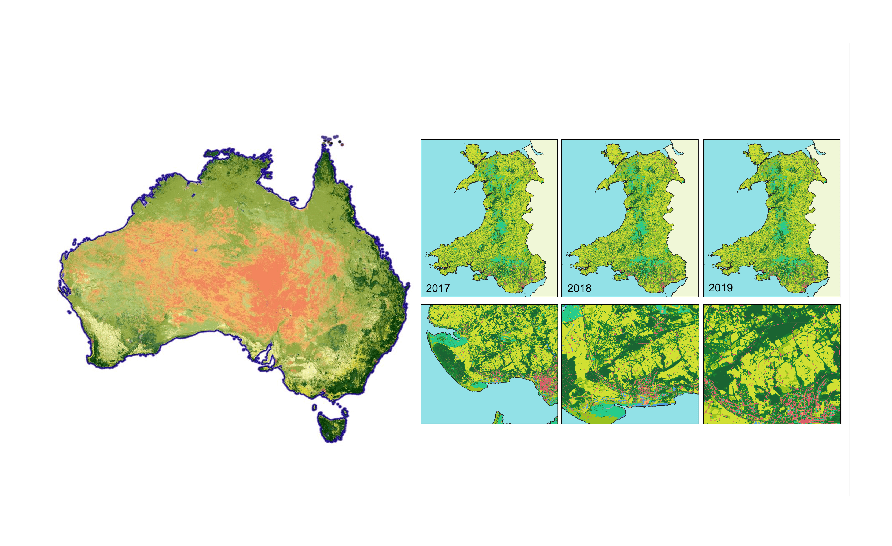 Living Earth is a globally applicable method of generating consistent characterisation, mapping and monitoring from Earth observation data.
This has been used to support operational land/water monitoring in Wales (UK; Living Wales) and Australia (1980s to present; Digital Earth Australia Land Cover) and is being developed for application in other countries and regions.
Further Information
Prof Richard Lucas
Dr Carole Planque
Dr Suvarna Punalekar
Sebastien Chognard
Clive Hurford
Academic Department