94. 12 Last Songs: a portrait of society
Prof Simon Banham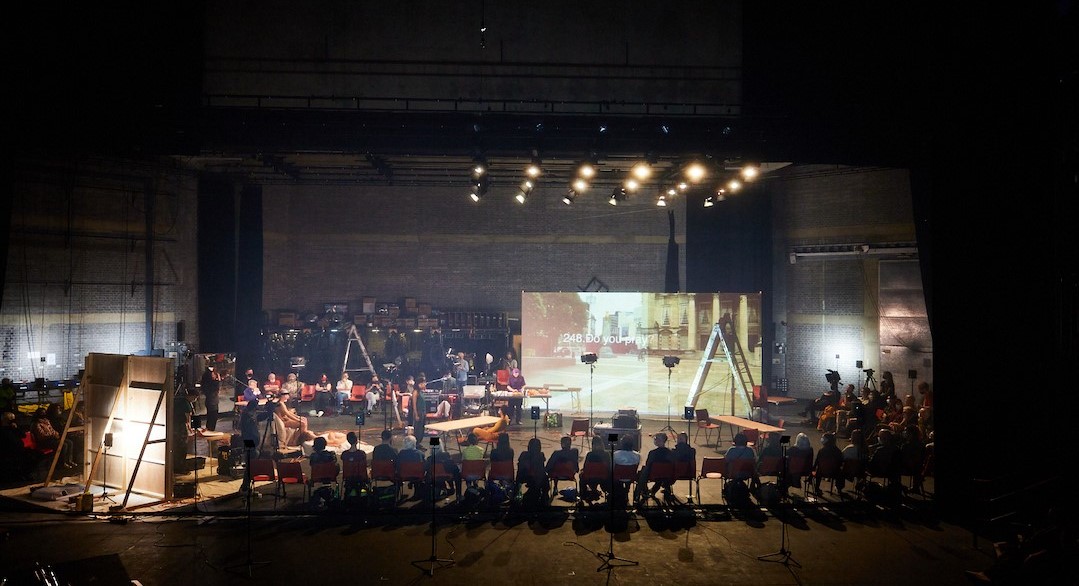 12 Last Songs, is a twelve-hour durational event that creates through 'onstage' conversations a portrait of society and its relationship to work.
Part theatre and part exhibition, it is a space of 600 questions that shape the dramaturgy and out of which material emerges unforeseen during the live event.
Further Information
Prof Simon Banham
Academic Department