118. Summer, Autumn, Winter, Spring: Expanding theatrical paradigms of presentation and representation in participatory theatre practice
Prof Simon Banham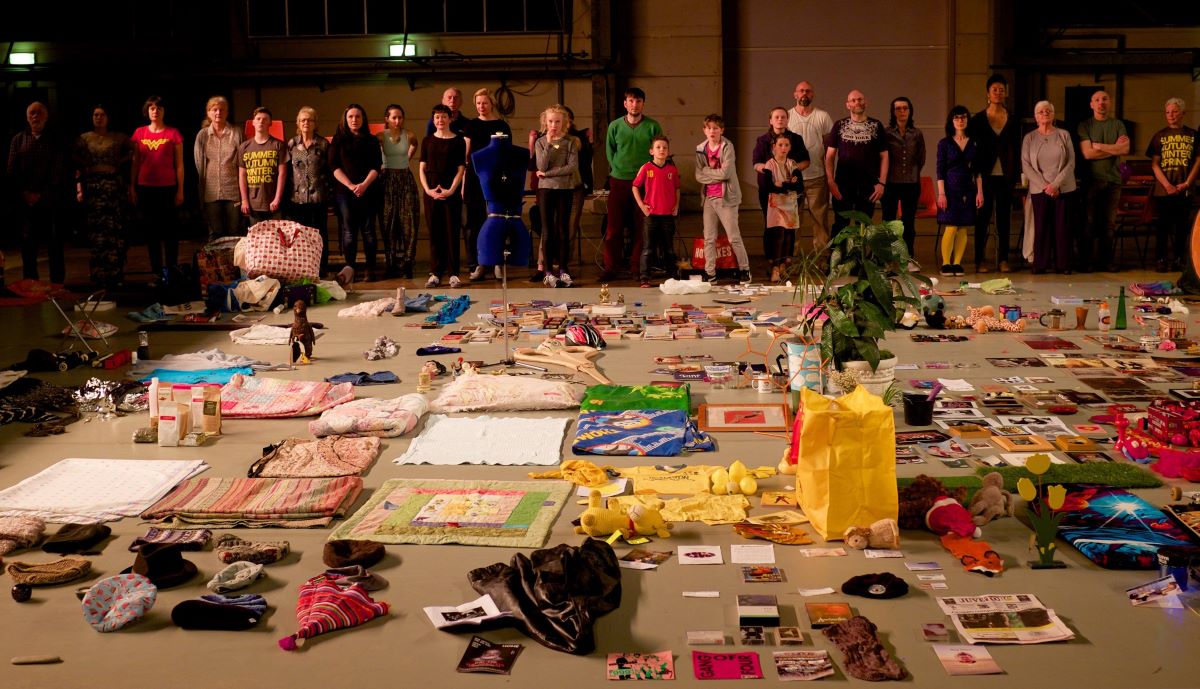 Summer, Autumn, Winter, Spring was a combined quartet of four separate staged works, created and produced by Quarantine (UK) between 2014 and 2016, and developed by Prof Simon Banham as Scenographer and one of the lead practitioners within the company since its inception.
It introduced new approaches to participatory stage work that transformed the nature of performer, participant and audience engagement and experience.
It engaged members of the general public in both the creation and performance of a self-reflective theatrical event, and embodied dramaturgical and scenographic investigations of the ethics and politics of presence and representation to create an epic exploration of place and personhood.
Manchester International Festival
Twitter – AU Theatre Film & TV
Facebook – Aberystwyth TFTS News & Events / Newyddion & Digwyddiadau
Further Information
Prof Simon Banham
Academic Department