Research in Action
Aberystwyth University carries out research across all disciplines, that makes a difference to everyday lives. Explore the sections below, to find a series of case studies which demonstrate the contribution research at Aberystwyth University has made and continues to make.
Research Impact Report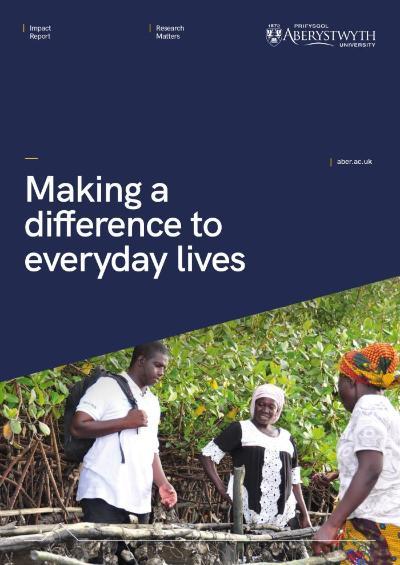 This brochure provides a snapshot of how research and innovation at Aberystwyth are contributing to society and the economy.