A law degree supports and equips you with both critical and practical skills that will last you your entire career.
If you want to make a difference, you will enjoy studying law and learning about subjects that are valued and central to many sectors. Law is a fascinating subject that covers foundations of legal knowledge, topics of global interest and the most contentious and modern issues, giving you many career path opportunities. You'll develop your thinking, analytical and problem-solving skills, in a department that has a proud tradition of scholarship and research, dating back to 1901.
Law is a prestigious subject and law graduates are highly valued across many sectors. Many enter the legal profession, but if that isn't the career path you wish to take, there will be many other options open to you.
Top 10 in the UK for Student Experience for the subject of Law (Good University Guide 2021, The Times and Sunday Times)
Why study Law at Aberystwyth University?
Law has been taught at Aberystwyth since 1901 and has prepared generations of people from all over the world for professional careers. Our long history is a testament to our teaching acumen.
We offer a stimulating, supportive and rewarding environment within a dynamic, forward-looking department that has a wealth of experience, excellent teaching, research activity and facilities.
For generations, people from all over the world, including some of the most distinguished lawyers, politicians and academics have studied here.
Our modules are designed around the current needs of employers and the legal and criminal justice professions, and we place great emphasis on the development of your professional skills.
In addition to work placements, you can take advantage of other opportunities to develop your practical skills and get hands-on experience during your studies by taking part in our Family Law Clinic, volunteering at our ground-breaking Dewis/Choice research project which is focused on addressing the abuse of elderly people, or volunteering with our Veterans Legal Link Project.
You can join our very active mooting society and practise your legal and advocacy skills, while developing more general life skills of argument, debate, and public speaking.
"I am currently studying a work experience module, counting 20 credits towards my final degree. The vocational module puts me out there working to gain knowledge whilst counting towards my degree. Overall, there is a very good quality of lecturing, some of the best law professors and lecturers in Wales are teaching at Aberystwyth"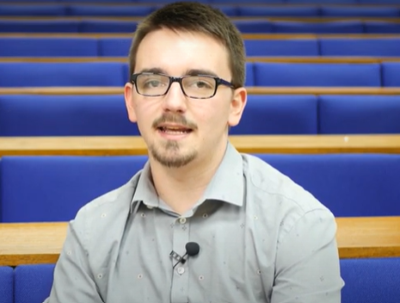 Kobi
LLB Criminal Law
"Law and its lecturers were extremely engaging, I felt welcome, and supported, especially when I had any questions. The Law society engages academic activities such as mooting along with their own socials during the week. There is a generally strong sense of community across the entire campus."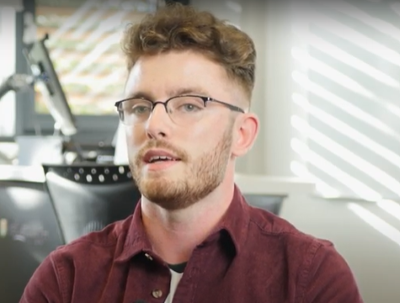 Ritchie
Law
Employability
The Department of Law and Criminology at Aberystwyth University puts employability at the heart of the curriculum, preparing students with the fundamentals for their career.
Working alongside our dedicated Careers Consultant for the Department of Law and Criminology, you will develop skills ready for the workplace. Students wishing to gain first-hand experience can benefit from one of our credit-bearing work placement modules, including the Employability Skills for Professionals module and the Criminal Justice Placement.
Our law degrees provide a platform for a multitude of careers and students are guided and supported throughout their time with us to help establish their own career path.
Citizens Advice
Finance
HMRC
Immigration
Local Government
Paralegal work
Political research
Solicitor
Barrister
The Civil Service
Research
Aberystwyth University has a long and distinguished record of undertaking cutting-edge research across a range of disciplines. Under-pinned by a research strategy, the Department of Law and Criminology plays an active role to achieve its mission.
The Department's teaching and research aims to inspire and support students to question, challenge and build confidence in the way they think about the law.
Areas of focus include:
People marginalised because of youth or old age,
Human Rights
Migration
Law and Gender
International Law
Legal Theory
Commercial Law
Corporate Law
Constitutional Law
Devolution
Changing constitution of the United Kingdom
Justice for Military Veterans and their families
The Centre for Age, Gender, and Social Justice
Established in 2015, the Centre for Age, Gender and Social Justice is the first dedicated service that addresses issues pertaining to domestic abuse for older and non-binary people. Undertaking participatory action research, the centre is unique in that it combines both service delivery with a research project. The research has highlighted the need for specialist training for organisations to recognise the prevalence, nature and complexity of domestic abuse in later life. Many victim survivors have described this service as lifesaving.
Law Staff
Our department includes lawyers who are experts in their fields, from many countries and backgrounds, who contribute significantly to the research base of law. Such contribution comprises both the supply of subject expertise and work which feeds into the development of academic and professional infrastructure, networking, and significant impact activities. Other contributions have been made at the national, UK and international levels through refereeing and reviewing, guest lectures, external examining, development of collaborative projects, advising on research policy, as well as participation in and organising conferences and research meetings. As such, you will learn from internationally renowned lecturers who are actively engaged in research.
Studying through the medium of Welsh
Aberystwyth University prides itself on being a bilingual University. As a leading Welsh university, we are proud to offer dedicated support services and Halls of Residence for Welsh-speaking students, encouraging the sense of community and the feeling of a home away from home. Qualifying students will automatically receive the University's Welsh-medium scholarships and can also apply for Coleg Cymraeg Cenedlaethol scholarships. Find out more about our Welsh Medium Scholarships here.
Study or Work Abroad
Aberystwyth University offers every student the opportunity to study, volunteer or work in another country either for an academic year, a single semester, or a few weeks during your holidays.
Find more information on our Global Opportunities webpages.