Welcome to the Office of the Vice-Chancellor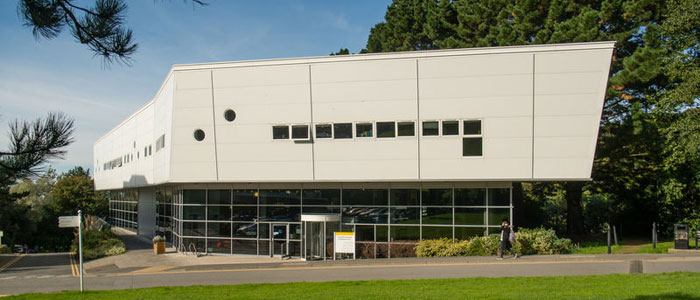 Based in the Visualisation Centre, the Vice-Chancellor's Office is the heart of the University as much of the business dealt with in the Office is directly related to the University's strategy and development. Members of staff based in the Office include the Vice-Chancellor, Professor Elizabeth Treasure, who is the chief academic and administrative and accounting officer of the University, with responsibility to the University Council. Alongside the Vice-Chancellor is the University Executive Group.
Main Responsibilities of the Vice-Chancellor's Office
The main responsibilities of the Vice-Chancellor's Office include:
Managing and co-ordinating graduation and other annual events.
Holding weekly and monthly University Executive Group meetings in order to check the progress of the strategic plan and make essential operational decisions.
Liaising with external contacts and partners to maintain excellent business relationships.
Dealing with any enquiries that students or staff may have and direct them in the appropriate way.
Prepare for any Council and other governance meetings accordingly and report to them any progress or recommendations as required.
Delivering staff talks to keep staff informed of present and future plans and achievements.
Working alongside other Professional Service Departments, in particular, the Departments of Planning, Finance, Human Resources, Academic Quality & Records, Communications & Marketing and Development & Alumni Relations.
Staff
The Vice-Chancellor's Office consists of two types of staff that can help deal with your enquiries, the Vice-Chancellor's Office team and the members of the University Executive Group.
Please note, in order to follow the correct protocol, phone calls and meetings are booked at the discretion of the Executive Personal Assistants, therefore, on occasions, Vice-Chancellor's Office staff will direct individual parties to the appropriate department who may serve as the first point of contact before speaking with one of the Executive members.
This ensures that your query is dealt with as quickly and efficiently as possible and that sufficient information is available for any subsequent discussion with the Executive team. To find out more about the Vice-Chancellor's Office Staff and the University Executive, along with their roles and responsibilities, please click on the following for their profiles or if you wish to see a hierarchal structure of the management in the Vice-Chancellor's Office then attached is an Organisation Chart: