Strategic Plan and Mission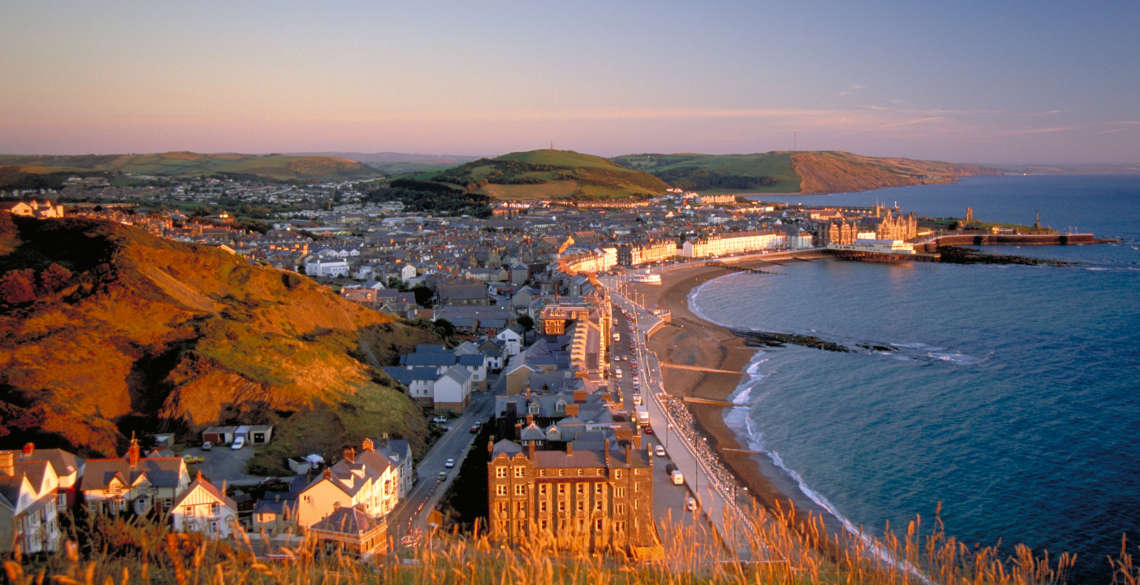 Towards the next 150 years
Our Mission
To deliver inspirational education and research in a supportive, creative and exceptional environment in Wales.
Our Vision
Building on our historical strengths and our reputation for excellence, we will contribute to society in Wales and the wider world by applying our knowledge to local and global challenges. Working within a supportive, welcoming and bilingual community, we will use our expertise to cultivate critical thinking, independent questioning and skills that equip our learners for lives of success.
Our Values
Transformational
We develop enduring personal strengths that facilitate people's future success. Our community of staff and students drive positive change by addressing local and global challenges. We encourage innovation from new ideas and actions, within an entrepreneurial context. We strive to unlock individual potential.
Creative and innovative
We encourage imaginative, free and critical thinking. We generate unique outcomes by drawing on our distinct Welsh culture, history, exceptional environment and facilities. We foster the ingenuity of staff and students in problem solving, adaptation and versatility.
Inclusive
We promote openness and generosity of spirit and cherish the strong sense of community that exists across the University, Aberystwyth and our wider world. We listen and respond to each other's honest opinions with respect. We take pride in the richness of the diversity of cultures, opinions and backgrounds of our staff and students.
Ambitious
We work to enhance our global reputation in discovery, educational quality and innovation. We are committed to excellence in research, teaching and engagement. We celebrate the attainments, achievements and contributions of our staff, students and alumni.
Collaborative
Our academic community is engaged externally, contributing to civic debate, the promotion of the Welsh language and culture, and to the local and wider economy. We work with our students, as individuals and collectively, to ensure the continuous improvement of the student experience and learning environment at Aberystwyth. We communicate the work and worth of the University to the wider world and engage people in the delivery of our vision.
Our Core Objectives
Our education and student experience
We will empower students to unlock their own potential and to develop as independent learners in a supportive, inclusive and creative bilingual community. Students will graduate as independent critical and free thinkers with both discipline specific and transferable skills. Students will encounter our excellent research through practical projects and research-led teaching.
What we've achieved since 2018
Led the way for student satisfaction (top in Wales and second in the UK, according to the 2022 National Student Survey)
Opened a £2.4 million School of Veterinary Science and launched a new Bachelor of Veterinary Science degree offered jointly with the Royal Veterinary College
Extensively refurbished teaching and learning space across the University
Opened a new £1.7 million Health Education Centre and welcomed our first cohort of nursing students
What we are doing and where we're going:
Continually developing our undergraduate and postgraduate provision to ensure attractive, high-quality courses which lead to graduate-level employment
Nurturing innovative teaching and learning (including flexible learning) that is recognised as a sector benchmark of best practice in Welsh and English
Enriching our curricula with distinct research undertaken within the University
Developing targeted postgraduate provision that delivers rigorous programmes which are attractive to home and international students
Embedding employability skills across our range of programmes, including further opportunities for work experience, volunteering, international experience and other transferable skills
Promoting and facilitating staff development in pedagogy to drive continual improvement in our learning and teaching experience
Further improving the student experience, working in close partnership with the Students' Union and keeping their voices at the heart of our activity
Consolidating and enhancing our Learning Analytics and Personal Tutor system to aid in student engagement and retention
Using cutting edge techniques to build upon high levels of student engagement and retention
Continuing the University's strong reputation for teaching excellence and student satisfaction
Developing partnerships, nationally and internationally, expanding distance and flexible learning and introducing part-time undergraduate courses to broaden participation
Research and innovation with impact
As a bilingual, research-led institution, we will support and develop researchers to undertake research with impact of world leading quality. We will build on our historic strengths to tackle contemporary challenges facing Wales and the world in the 21st century. Our research deliverables will lead to innovation in industry and public policy, and will contribute to the growth of our local and wider economy.
What we've achieved since 2018
Introduced new research teams in areas such as bovine tuberculosis and radio spectrum engineering, added impetus to teams in areas such as earth observation and ecosystem dynamics, and encouraged collaboration through three new interdisciplinary research hubs

Developed new research leaders through an innovative joint programme with Bangor University, introduced sandpits for early career researchers, facilitated research excellence through new programmes, improved links with industry by opening AberInnovation and VetHub

Achieved our highest level in grant capture for five years in 2021/22 , while the REF 2021 exercise assessed over three quarters of our research as being world leading or internationally excellent

Signed the Researcher Development Concordat, are a member of six doctoral training partnerships, secured new funding streams for postgraduate researchers had the first cohort of DProfs complete their programmes of research
What we're doing and where we're going
Growing the critical mass of research teams in defined areas of excellence by supporting interdisciplinary research and the development of new and existing collaborations

Developing the professoriate to lead the research community by advising and supporting research activity

Encouraging researchers in Wales and internationally to collaborate

Developing the research potential of all staff through new programmes developed by the Graduate School

Growing research income by improving our support and processes for applying and managing research grants

Increasing the number of research students by diversifying our funding sources and expanding the DProf programme

Investing in the development of both the impact of our research and the entrepreneurial skills of our researchers

Ensuring that time is available for research, impact and knowledge exchange, including through weekly allowances and research leave

Expanding and developing links with appropriate industrial, commercial and cultural partners through the establishment of the Dialogue Centre and by developing a science park at Gogerddan
Contribution to society
We are a bilingual university rooted in Wales and open to the world. We have always made a significant contribution to Wales and beyond, benefitting our communities and society as a whole through the impact of our research, education and the achievements of our staff, students and alumni. We instil our graduates with an academic training and the values of a global and national citizenship. We understand our responsibility and our accountability to society. We want to be accessible, relevant and engaged with our communities and stakeholders. Above all, we must be a source of inspiration. We will strengthen and better communicate this dimension of our work over the next five years.
What we've achieved since 2018
Launched an annual Festival of Research, which engages with the public and politicians to show how our work can help to tackle the issues we face as a country and a planet
Supported the Ceredigion community during the COVID-19 pandemic by providing facilities for a Vaccination Centre, volunteers and equipment as well as made extensive adaptations to keep the University community safe
Opened the AberInnovation Incubator, an Innovation Hub, and launched a range of business support to entrepreneurs, start-ups, spin-outs and growing companies to continue to help foster economic development locally and further afield
Built a four-hectare array of solar panels that will generate around a quarter of the Penglais Campus' electricity needs
What we're doing and where we're going
Working with schools, further education colleges and employers to enhance 14 to 19 cross-curricula learning across Wales
Transforming Aberystwyth's Old College into a major centre for culture, heritage, hospitality and enterprise
Continuing to deliver wide-ranging cultural, sport and wellbeing programmes through our Arts Centre, Sports Centre and Lifelong Learning provision
Working with a range of partners locally to maintain the vital town and gown relationship that makes the Aberystwyth community so welcoming and rich in terms of diversity and inclusion
Using our 150th Anniversary to celebrate with alumni and the community locally and across the world the unique achievements of Wales's first University college
Helping to grow the economy as a partner of the Welsh Government's Growing Mid Wales regional partnership programme
Contributing to the region's infrastructure by sharing facilities, such as the new AberInnovation campus, with the wider community
Impacting on the politics, culture, economy and public services of Wales through our knowledge and expertise
Focusing on addressing contemporary challenges through our research and the development of evidence informed debate in Wales and more widely
Create a pan-disciplinary offer for all students, including the local community, to debate wider issues and be stretched beyond their own curriculum
International engagement
Aberystwyth is a leading university in Wales with an excellent global reputation. We will be an international destination of choice for students who want to study in our unique environment. We will cultivate agreements which encourage our students to spend time studying abroad. We will be a desirable partner for international institutions who share our aims and aspirations.
What we've achieved since 2018
Developed a significant expansion in our recruitment from India, Nigeria and the United States

Expanded the international mobility opportunities for Aberystwyth University students

Consolidated and rationalised our international partnerships in a post-Brexit environment

Continuing to explore international research collaboration and promote researcher mobility to and from Aberystwyth
What we are doing and where we are going
Enhancing a Distance Learning operation to underpin the delivery of remote hybrid modules and courses

Reviewing all education and research agreements to develop mutually beneficial, focused education and research partnerships with international institutions

Maintaining the vibrant diversity of our community by offering an international experience for all, while increasing the number of international students

Developing quality postgraduate cohort recruitment and building on the prestige of our Professional Doctorate programmes

Evaluating existing and new opportunities for trans-national education

Supporting the enhancement of language skills and ensuring that our international students are confident members of our safe, inclusive community
Welsh language and culture
Aberystwyth University has a strong and proud history of delivering education and research through the medium of Welsh. We remain committed to promoting the language and culture of our country, as well as contributing towards a greater understanding of the socio-economic needs of Wales. We will continue to improve and enhance Welsh-medium opportunities for our staff, students and visitors.
What we've achieved since 2018:
Reopened Neuadd Pantycelyn as first-class accommodation for Welsh-speaking students and learners

Approved a new Welsh language sub-strategy that sets a series of aims and objectives in the context of the development and delivery of Welsh language academic provision

Appointed a Professor of Welsh and Celtic Studies who is working with the Head of Department to develop innovative provision within and beyond the department

Embedded increased cultural awareness, understanding and integration in relation to Wales across student study schemes, with a particular focus on new courses such as Veterinary and Nursing where Welsh language provision plays an integral part
What we're doing and where we're going:
Continuing to promote the development of Welsh-medium academic provision including the discipline of Welsh

Working in partnership with the Coleg Cymraeg Cenedlaethol to deliver Welsh language learning opportunities, including the opportunities offered by engagement with the Welsh Language Certificate

Continuing to develop a portfolio of PhD scholarships funded by the Coleg Cymraeg Cenedlaethol across all subject areas - recent awards include cross-departmental projects in History and the Institute of Biological, Environmental and Rural Sciences, and Education and Welsh language learning (Dysgu Cymraeg)

Nurturing an environment that enables students to choose to live and learn through the medium of Welsh

Ensuring Welsh language opportunities in areas such as employment placements and industrial years

Encouraging the use of Welsh in the workplace and encourage staff and students alike to take up Welsh language learning opportunities and improve their Welsh

Building on our role as a catalyst for increasing cultural awareness, understanding and integration in relation to Wales and the world

Continuing to provide Welsh language classes online and in-person across Ceredigion, Powys and Carmarthenshire including free classes for everyone aged 18-25.
Our people
Our people are our greatest asset and a skilled, healthy and engaged workforce is critical to the delivery of our strategy. We value our academics, our administrators and all members of staff who contribute to the success of this University. We are committed to building staff satisfaction, motivation and morale, and to creating a supportive and inspirational place to work.
What we've achieved since 2018
Introduced leadership and management development initiatives and a comprehensive suite of skills training open to all staff (with over 500 places filled from January 2022 to January 2023)

Produced a detailed Race Action Plan as part of our commitment to diversifying our workforce

Initiated staff surveys to improve staff engagement with the University

Appointed a new occupational health service provider, enabling us to take swifter support action for staff absences
What we are doing and where we're going:
Ensuring every staff member fully understands their role, responsibilities and accountabilities and participates in the annual Effective Contribution Scheme

Improving Human Resources processes to save time for colleagues and future applicants

Providing staff across the University with opportunities for suitable training and development for their roles and ensure they understand the contribution they are making to the delivery of the University's objectives

Improving recruitment materials to attract wider pools of high-quality applicants for all our roles

Introducing graduate employment opportunities for AU students

Committing to achieve the Race Equality Charter

Demonstrating our commitment to diversity, inclusion and equal opportunities for all through continued participation in the Stonewall index, and submitting for Athena Swan status during 2023

Continuing to work to reduce the mean average gender pay gap, ensuring that we remain below the UK higher education sector average

Continuing to promote the wellbeing and health of staff and students, including taking forward initiatives to reduce workloads in response to a staff survey

Proactively managing short-term and long-term sickness of staff and support their return to work
Governance
Effective, efficient and accountable governance is a hallmark of the University. Our governance is ethical, flexible and enabling whilst ensuring all legal and statutory duties are met.
What we've achieved since 2018
Developed the sub-strategies which underpin the institutional strategy. These were approved by Senate and Council and are in the implementation phase

Undertaken an Advance HE (Higher Education) governance review, and started implementing the subsequent recommendations

Recruited and appointed new Council members via an open process to ensure transparent and effective governance processes
What we're doing and where we're going
Streamlining inclusive processes whilst ensuring quality and compliance

Being accountable to our communities

Ensuring the principles of academic freedom are promoted

Supporting staff and students

Considering how and where Court is held annually