Dr Rhodri Morgan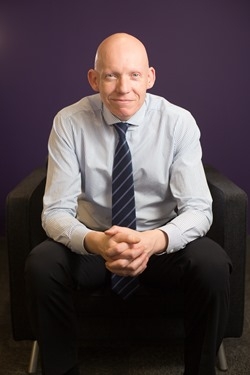 Pro Vice-Chancellor – Welsh Language and Culture
Contact Details
Profile
Personal Assistant, Nerys Hywel, on:
Phone: 01970 622010
E-mail: naj@aber.ac.uk
Biography
Rhodri was raised a Cardi and educated at Beulah Primary School, Cardigan Secondary School and in the Bryngwyn Young Farmers' Club.
He graduated at Aberystwyth University and completed an MA and PhD at Cardiff University. He has worked for BBC Wales, the Welsh Language Board and Ceredigion County Council before joining Aberystwyth University in September 2013 as Pro Vice-Chancellor for the Welsh Language, Culture and External Relations.
He is Vice-Chair of the Mudiad Meithrin, the main voluntary sector provider of Welsh-medium early years care and education. He is also a member of the First Minister's Welsh Language Partnership Council and chaired the Welsh Speaking Communities' Task & Finish Group which published its programme for 'Increasing the Number of Welsh Speaking Communities' in December 2013. He was also a member of the Group that produced the recent report on the Welsh Language & Economic Development. With Groups being an obvious interest, he insists that he remains