Sustainability at Aberystwyth University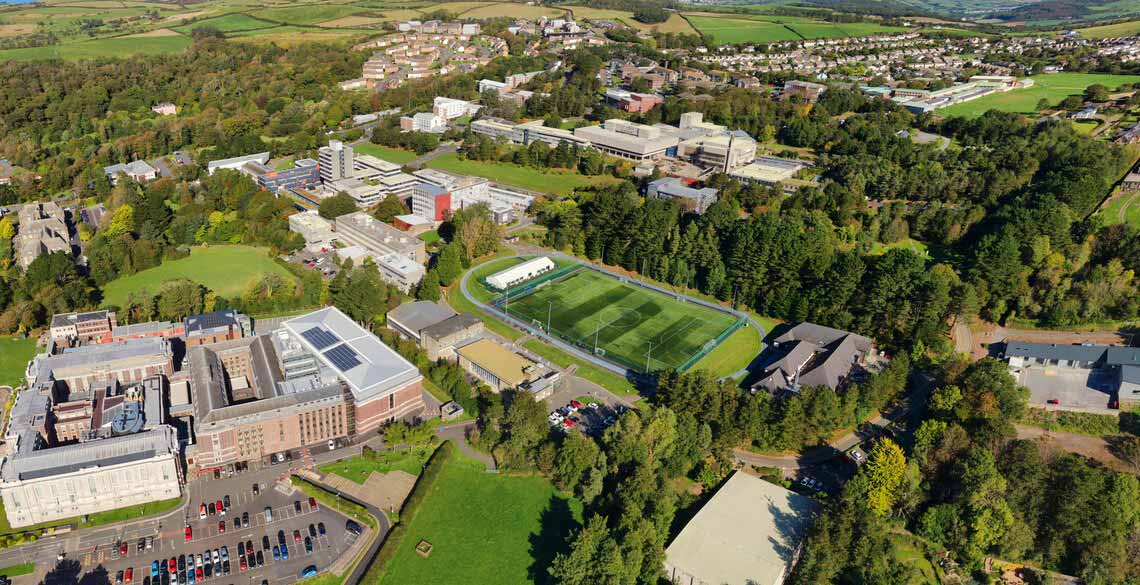 On the path to net zero.
We're living through a climate emergency. At Aberystwyth, we're leading the sector in sustainability, not just in our ambitions to become a carbon neutral campus by 2030 but also through our teaching and our ground-breaking research into combatting climate change.
We're proud to be one of the first UK universities to declare a climate emergency. Over the past 10 years we have reduced our C02 emissions by 40%. We're proud to be a member of a consortium of UK universities to strike a £50m landmark green energy deal, reducing emissions and our carbon footprint as part of an aggregated purchase power agreement (PPA). We have recently invested £2.9 million in a new solar farm with 4,500 solar panels to contribute towards our electricity requirements and reduce our C02 emissions by over 500 tonnes annually.
At Aberystwyth, we have world-leading researchers in environmental sustainability who have been awarded over £2 million to speed up the breeding of perennial energy grass miscanthus, as part of a wider £37 million UK government package to boost biomass production.