2022 Business Challenge - TASKS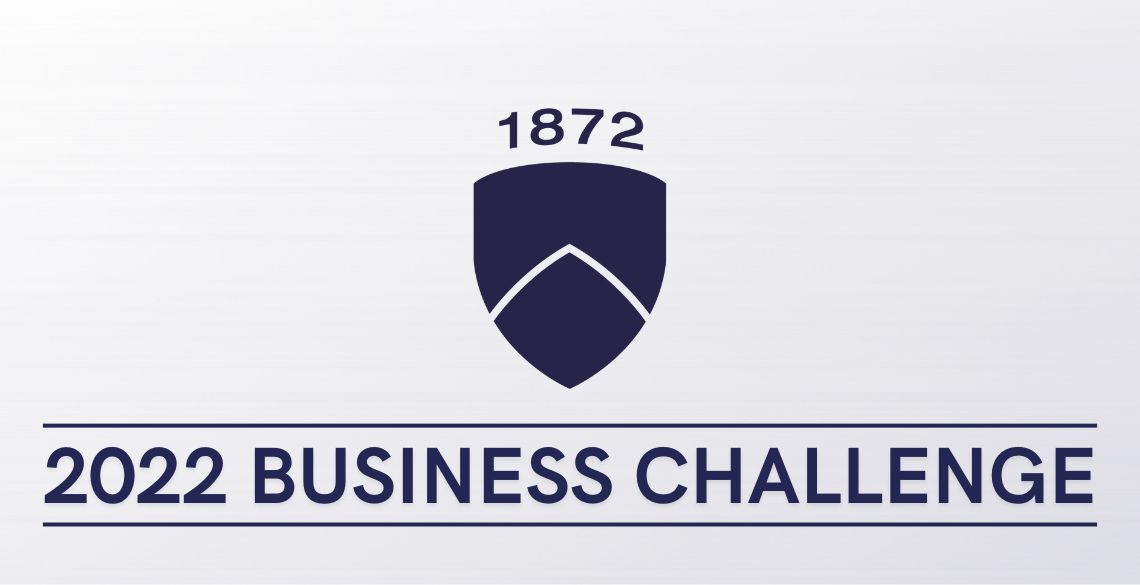 Do you think you could be the next star of The Apprentice? Or have you got a ground-breaking business idea? Then why not register for our 2022 Business Challenge.
This year we have five scenarios for our registered teams to choose from to be in with a chance to win up to £3000*.
Each team must choose ONE scenario from the five provided -
TASK 1 - Business & Management
Scenario
:
You are employed as a manager at a large multinational oil company. You have been asked to identify the main factors likely to impact on the oil industry and its market in the next decade. Your work will be shared via a 3-minute presentation to the oil company's senior management team. Whilst undertaking the work, your attention has been drawn to the debate relating to the concept and practice of business ethics and its likely impact on the oil industry.
Consider the question 'is doing good, good for business?' To answer this question please construct an argument detailing both, the case that doing good is good for business, and the contra-view of doing good is not good for business. Please use business (especially oil industry) examples to support your argument.

Identify the main factors that are currently and are potentially going to affect the business performance of oil companies in the next decade. For example, consider the main economic, social, political, and ecological/environmental factors that are or are likely to impact on oil companies.

Finally, consider whether doing good is good for the oil industry. Briefly discuss issues such as climate change, the production of green energy, alternative transport, alternative sources of energy, and societal trends relating to oil consumption.
Task :
In a 3-minute video presentation outline, justify your answers to the questions above. The main focus of your presentation should be to create a response to the question: is doing good, good for the oil industry?
TASK 2 - Accounting & Finance
Scenario:
Looking at the company accounts of two of the biggest players in the energy sector; BP and Shell:
Calculate and analyse a number of key financial ratios (as a minimum to include: profitability ratios, ROCE, current ratio, acid test ratio and gearing ratio) and based on your ratio analysis consider the following questions:
How have these key financial ratios changed over the last three years?

How has the war with Ukraine and Russia affected these companies?

How will the proposed windfall tax affect these energy companies?

Consider what the windfall tax revenue should be spent on and whether the energy companies could put the money to better use for climate change/ green economy.

Which company (if any) would you invest in and why?
Task:
In a 3-minute video presentation outline and justify your answers to the questions above.
TASK 3 - Economics
Scenario:
The UK has committed to achieve net-zero greenhouse gas emissions economy by 2050. You are part of a team of policy advisors working on economic and regulatory measures to facilitate the transition to net-zero emissions economy.
Net-zero emissions is however one of many other policy goals that the government has been working towards. For example, other sustainable development goals (SDGs) include:
Eradication of poverty

Reduced inequality

Sustained, inclusive and sustainable economic growth, full and productive employment, and decent work for all

Resilient infrastructure, inclusive and sustainable industrialization and fostering innovation

Sustainable use of the oceans, seas, and marine resources

Sustainable use of terrestrial ecosystems, forests; halting and reversing land degradation and biodiversity loss
As you are about to formulate your net-zero policy proposals, your team needs to consider trade-offs and synergies between net-zero policies to be implemented and the other SDGs. For example, will switching away from greenhouse gas emitting industries lead to structural unemployment and what can be done to mitigate that? Can transition to net-zero economy help reduce interpersonal and regional inequalities? What will be the effect of your proposed net-zero policies on poverty levels?
Task:
In a 3-minute video presentation outline and justify your suggestions for a set of policies and regulation to achieve a net-zero emissions economy in the UK by 2050.
TASK 4 - Marketing
Scenario:
Both the Marketing Mix and Ansoff provide frameworks that allow organisations to manipulate internal functions (Product/Price/Place/Promotion) or external opportunities (New Market, New Product or New Product in New Market). For example, could Uber be used by the NHS to help co-ordinate and connect patients with NHS services, removing the expensive need to use Ambulances (with highly specialised staff) to purely transport (no medical interventions) patients to hospital appointments?
Propose and justify a new business opportunity for a platform-based company of your choice using either The Marketing Mix (Four Ps) (at least two components) or Ansoff Product/Market Expansion
Examples of platform-based companies include Uber, Just Eat, Airbnb, Amazon, Deliveroo and Zilch.
Task:
In a 3-minute video presentation outline the identified opportunity and how you would use the 4Ps or Ansoff (or any other that you think may be most effective) to support your idea.
TASK 5 - Tourism
Scenario:
You work for a tour operator organising packaged trips for tourists visiting your hometown or city and the surrounding area. Your job is developing weekend packages for different market segments of tourists.
Section 1:
a) Think about what your hometown or city and the surrounding area has to offer tourists. You may wish to look at a promotional site to assist you –
e.g., https://www.visitwales.com/destinations
b) Are there common themes (e.g., history, literature, myths and legends, adventure, wildlife, industry, the sea, agriculture, food and drink, sustainability etc.) that link the attractions in your town/city and wider area?
c) Do you consider the attractions in your area to be of international, national, or regional importance? For example, are there any UNESCO World Heritage Sites in your area?
Section 2:
a) Next, think about the different market segments that might visit your hometown/city. There are different ways to do this. For example, age, income, interest (e.g., adventure, food, history etc.), motivation and source of tourists (domestic or international). Tourists can belong to multiple segments. You may wish to look at existing ideas about segmenting markets-
https://www.visitbritain.org/visitor-segmentation
b) Finally, choose a suitable market segment and develop a themed weekend package tour for this group to your hometown/city. Include mode of transport (e.g., on foot, self-drive or tour bus etc.) attractions, events, food, and accommodation in the package. Is the tour guided? Provide an itinerary and cost out your package. Add a profit margin. Provide an appealing title for your package. Briefly explain the rationale for your package tour.
Task:
In a 3-minute video presentation outline your answers to questions 1 and 2.
The majority of your presentation should focus on question 2b, the package that you have designed.
If you have not already registered for the 2022 Business Challenge, you may register via the following link -