Research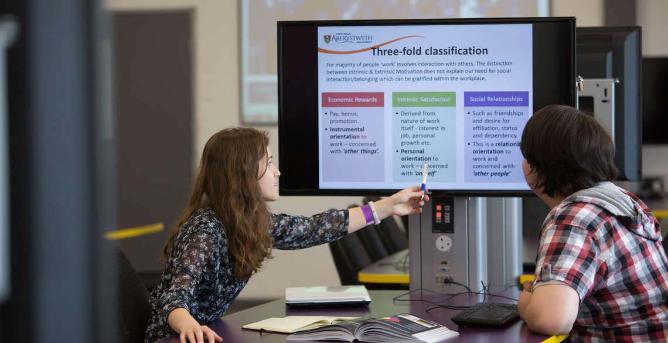 We are committed to ensuring that our research activities and publications are of international importance, offering business, management and finance solutions that can be applied across sectors, cultures and discipline areas. ABS is currently generating research that is internationally recognised. In REF 2014, 95% of output was "internationally recognised".
We have an excellent team of academics offering a broad, collective expertise, gained from both professional experience and academic research. Our academics have supervised a wide range of post-doctoral research papers and have used their research knowledge to develop exclusive and distinctive business, management and finance programmes to the benefit of all our undergraduate and postgraduate students.
The research expertise represented at our school has enabled us to develop excellent partnerships with companies in business, industry and commerce and a global network of academic contacts and partnerships with other academic institutions. Research projects have addressed local, regional, national and international issues and have involved collaborations from across the world.
In addition to the broad range of research interests represented by our academic faculty, we have attracted recognition for specific areas of research expertise, represented by our research centres:
If you are interested in studying a research course with us please see our Research Courses