Prof Andrew Thomas BEng (Hons), MSc, MA(Ed), PhD, DEng, CEng, FIMechE, MIET, PGCHE, FHEA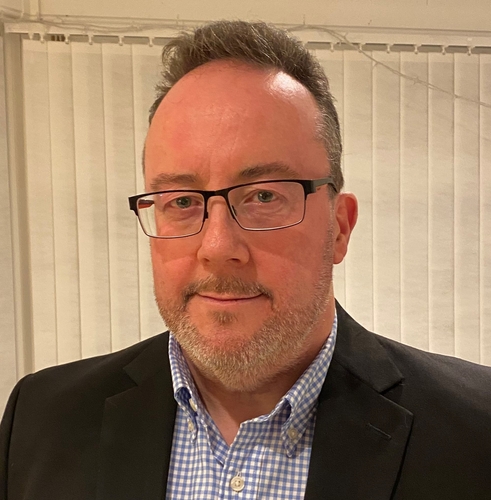 Professor
Head of Department (Aberystwyth Business School)
Contact Details
Profile
I am Professor of Engineering Management and Head of Aberystwyth Business School. I entered academia in 2002 having followed an industrial career initially with the Royal Air Force and then later with BE Aerospace where I undertook roles in aerospace, manufacturing and production engineering. I have held positions at a number of levels in Higher education including; Lecturer/Senior Lecturer and Research Fellow and management positions as Associate Dean, Dean, Head of School and Director.
As Head of School I am responsible for the effective delivery of teaching, learning, research and technology/knowledge transfer activities in the School. My main research interests include; forensic engineering, maintenance management, engineering management, manufacturing strategy and operations management and have published over 200 research articles, journal papers and delivered a number of key note speeches in these areas. I have supervised and led over twenty KTP projects and managed a number of ERDF, EPSRC and EU FP7 projects. I have also developed a number of academic teaching programmes.
I am currently Chair of the Consortium of Manufacturing and Engineering (COMEH) http://epc.ac.uk/comeh-committee/ and a member of the Engineering Professors Council (EPC UK).
I am Editor In Chief of the: International Journal of Collaborative Engineering https://www.inderscience.com/jhome.php?jcode=ijce and also a member of the Editorial Board of: MDPI Sustainability https://www.mdpi.com/journal/sustainability, and for Standards Standards (mdpi.com), and the: Journal of Production and Manufacturing Research https://www.tandfonline.com/toc/tpmr20/current
Research
Forensic Engineering,
Engineering Management,
Six Sigma, Lean Six Sigma
Business Process Reengineering,
Systems Behaviour and Performance
Responsibilities
Head of School
PhD and DProf Supervisor
Publications