Dr Julie Jones PhD, MA, FCIM, FHEA, PGCTHE, Chartered Marketer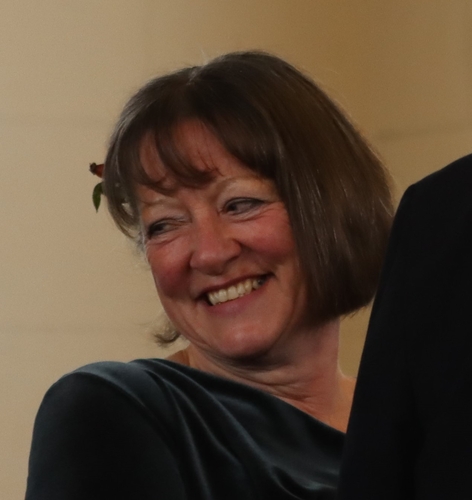 Lecturer in Marketing
Contact Details
Profile
Julie Jones is a lecturer in marketing for Aberystwyth Business School. Julie has an extensive background in project management, business consultancy and marketing.
Prior to working at the University, Julie led an EMEA (Europe Middle East and Africa) wide team for IBM for a number of years before setting up her own marketing consultancy specialising in Strategic Marketing and CRM/Customer Care for SMEs in the manufacturing and finance industries predominantly.
Her work with IBM included a number of pan-EMEA roles from lead Systems Engineer to Market Manager for ERP systems on the mainframes (super-servers). She led pan-EMEA teams within these roles and delivered a large number of successful projects, from systems implementations for General Motors to major SAP installations across EMEA for companies such as Lufthansa, Peugeot-Citroen and the UK Post Office. She also worked with the Big-4 management consultants on SAP, Business Intelligence, CRM and Data Warehousing systems on the mainframes and was introduced to universities as a guest lecturer on these topics at leading business schools across the UK.
Her work as a marketing consultant included delivering revenue and profit improvements for a number of Welsh and Border town SMEs through operational and strategic marketing. Customer relationship management was also a core area of focus, helping businesses understand their customer base better and delivering improved retention for enhanced customer lifetime value.
After joining Aberystwyth as a lecturer in the business school she then moved to develop and head up the Project Management and Change Unit for the university which included almost 2 years as interim Marketing Director before coming back into the business school.
She gained her Chartered Marketer status with the Chartered Institute for Marketing (CIM) in 2000, is a Fellow of CIM and a Senior Examiner for CIM in Digital and Marketing Strategy. She holds a PhD in Rural Entrepreneurship and Consumer Behaviour. Her research interests include Welsh rural entrepreneurs, (particularly equestrian businesses), Business Networks and Trust Development and equestrian/rural sports.
Additional Information
Outside of her work at Aberystwyth Julie has a very small number of marketing clients that she uses to 'keep her hand in' and to try and engage students in so that they can get useful experience.
She and her husband own a small farm in mid-Wales where she trains and competes her endurance horses with her step-daughter. She is undertaking learning how to sail.
Research
Julie's research centres on small rural businesses and how they market themselves for success. This includes values, trust and networks as well as increasing customer lifetime value.
Currently she is working on research papers on how covid affects rural towns (with a PhD student); What happens to racehorses after racing with case studies from a racehorse rehoming business owner in West Wales and ROR (Re-training of Racehorses), a UK charity and delivering trusted business networks using a model she developed recently. The outputs from these will enable further understanding to help rural businesses compete.
Responsibilities
Julie is responsible for Foundation year students and developing business relationships through Knowledge Transfer Programs and other methods such as online training courses in marketing. She is also the liaison person with CIM for professional CIM qualifications to enhance student degrees through the CIM graduate gateway program.
Office Hours (Student Contact Times)
Monday 13.00-14.00
Thursday 10.00-11.00
Publications
Abbott, J
& Fuller-Love, N
2020, '
Networking for equine complementary therapists in the rural economy
',
Journal of Rural Studies
, vol. 75, pp. 110-118.
10.1016/j.jrurstud.2020.01.011
Dashper, K
, Abbott, J
& Wallace, C 2019, '
'Do horses cause divorces?': Autoethnographic insights on family, relationships and resource-intensive leisure
',
Annals of Leisure Research
.
10.1080/11745398.2019.1616573
More publications on the Research Portal