Dr Shafiul Azam MSS (Rajshahi), MSc (Manchester), PhD (Manchester)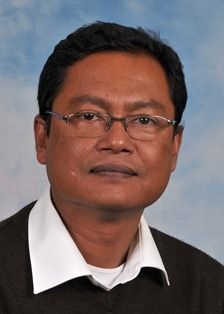 Lecturer in Economics
Contact Details
Profile
Dr Shafiul Azam is a development micro-economist and micro-econometrician. He has an MSc (economics) and a PhD (economics) from the University of Manchester. He served on the government of Bangladesh's Planning Commission for over eight years, and worked as a consultant for International Fund for Agricultural Development (IFAD), UNDP and World Bank.
His research interests revolve around development economics, micro-econometrics, economics of growth and household income dynamics, particularly relating to households' poverty and vulnerability to poverty, risks, uncertainty and the dynamics that lead households into and out of poverty. He also has a special interest in the economics of policy/programme evaluation and modelling farm households' welfare in the context of market failures. Other interests include the linkages between climate change, land use and food security and their impacts on the economic wellbeing and living standards of rural households. Most of his research targets South Asia, South-east Asia, and African countries.
Teaching
Module Coordinator
Lecturer
Tutor
Publications
2012
Gaiha, R., Azam, S., Annim, S., Imai, K. 2012. Agriculture, Markets, and Poverty: A Comparative Analysis of Lao PDR and Cambodia. Asian Journal of Agriculture and Development 9 (1) pp. 97-111. pp. 97-111.
Imai, K.S., Azam, M.S. 2012. Does Microfinance Reduce Poverty in Bangladesh? New Evidence from Household Panel Data. Journal of Development Studies 48 (5) pp. 633-653. pp. 633-653.