Prof Nicholas Perdikis
See Biography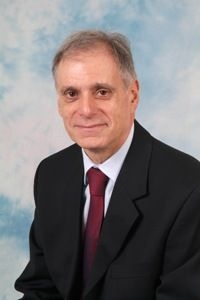 Personal Chair
Contact Details
Profile
Professor Nicholas Perdikis is an international business economist who graduated from Cardiff University. After post graduate work he went to London to work in the City before moving on to Aberystwyth. He is also a Research Associate at the Estey Centre for Law and Economics in International Trade, Saskatoon, Canada. He has acted as a consultant to the United Nations Committee for Trade and Development (UNCTAD). Recently he worked on a Foreign and Commonwealth Office project examining the implications of the proposed free trade agreement between the EU and India on the trade of both the UK and India. His current teaching commitments cover International Trade and Trade Policy, International Business, the Business Cycle and the Business Environment.
His long standing interest in international trade issues has generated considerable research output. A principal theme running through his work has been the way international regulation interacts and impinges on trade. In particular he has examined this in the context of exporting, international investment, the role and behaviour of multinational companies, consumer issues and international economic institutions. Several journal articles, chapters and books have been written on these subjects.
A further aspect of his work has dealt with the European Union in particular issues of accession and bilateral trade relations (ASEAN, India, Canada) and their effect on business and exporting. Again several journal articles, books chapters, books and reports have appeared on these issues.
Several publications have also been devoted to trade issues of interest to Middle Eastern and African countries. Themes covered include trade policy and exports, trade relations with the EU and the role of multinational companies.
Teaching
Module Coordinator
Lecturer
Coordinator
Tutor
Additional Lecturer
Publications
Khorana, S
, Perdikis, N
& McGuire, S
2019, '
Regional Trade Agreements in the Atlantic Region: The Path to Global Trade Governance?
',
Estey Centre Journal of International Law and Trade Policy
, vol. 20, no. 2, pp. 61-82.
Khorana, S
& Perdikis, N
2018,
Modelling the Economic Impact of Brexit on the Welsh Economy
. National Assembly for Wales.
Low, T
, Bowen, R
& Perdikis, N
2017,
Location Effects on Agri-Food SME Internationalisation: Comparing Wales and Brittany
. in
Institute for Small Business and Entrepreneurship Conference.
Institute for Small Business and Entrepreneurship (2017), Belfast, United Kingdom of Great Britain and Northern Ireland,
08 Nov 2017
. <
https://cronfa.swan.ac.uk/Record/cronfa45371
>
Bowen, R
, Henley, A
, Low, T
& Perdikis, N
2016, '
Food and Drink SME Internationalisation: Comparing Wales and Brittany
', Paper presented at Institute for Small Business and Entrepreneurship (ISBE), Paris, France,
27 Oct 2016
-
28 Oct 2016
.
Khorana, S
, Perdikis, N
& Kerr, WA 2015, '
Global economies of scale in the EU-India trade agreement: are they the key to a return to economic growth?
',
Asia Europe Journal
, vol. 13, no. 1, pp. 41-55.
https://doi.org/10.1007/s10308-014-0404-8
More publications on the Research Portal