Dr Ratnesvary Alahakone PhD, MSc, PGCert, MBA, Grad ICSA, FHEA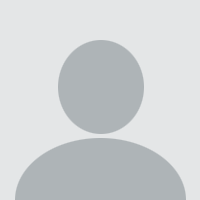 Lecturer In Management
Contact Details
Profile
Ratnes is an experienced lecturer and trainer with vast experience in developing, coordinating and delivering lessons, training, workshops and seminars. Ratnes pursued her MSc and PhD at Kingston University, funded by a GTA studentship. During this time, Ratnes taught and supported on the HRM and OB modules on both UG and PG programmes. In 2011 Ratnes was awarded the Director's Prize for her MSc in Management Business Research Methods. Previously, Ratnes was a Lecturer at Multimedia University, Malaysia and Training Manager at HSBC, data processing centre. Ratnes's research is focused within the OB and HRM fields and examines employees' and organisations' best practices; particularly on the drivers and consequences of CSR for both employees and the employing organisations. Ratnes plans to collaborate in cross-disciplinary research projects both locally and on an international platform.
Additional Information
Ratnes has a keen interest in reading, traveling, sports, music and personal development.
Teaching
Module Coordinator
Additional Lecturer
Lecturer
Human Resource Management Contemporary Issues in Management Organisational Behaviour Corporate Social Responsibility Research Methods
Research
CSR/Corporate Volunteering Human Resource Management/Development Employee Engagement and WellbeingPublications and Conference Papers Kerstin Alfes , Amanda Shantz , Ratnes Alahakone , (2016) "Testing additive versus interactive effects of person-organization fit and organizational trust on engagement and performance", Personnel Review, Vol. 45 Iss: 6, pp. Alahakone, R and Alfes, K. (2015) 'The Relationship between Corporate Volunteering, Employee Attitudes and Wellbeing: The Mediating Role of Pride and Organisational Identification' presented at the 9th International Conference of the Dutch HRM Network in Utrecht, Netherlands on 12 – 13 November 2015. Alahakone, R. and Alfes, K. (2013) 'The Effect of CSR Perceptions on Employees' Intentions to Stay: A Moderated Mediation Model' presented at the European Association of Work and Organizational Psychology (EAWOP 2013) in Muenster, Germany in May 2013. Alahakone, R. (2012) 'Corporate Volunteering: An Examination of the Antecedents and Outcomes for the Employee and the Employing Organisation' presented at the University of Kent ESR
Office Hours (Student contact times)
Tuesday 12.00-1.00
Thursday 2.00-3.00
Publications
2016
Alfes, K., Shantz, A., Alahakone, R. 2016. Testing additive versus interactive effects of person-organisation fit and organizational trust on engagement and performance. Personnel Review 45 (6) pp. 1323 - 1339. 10.1108/PR-02-2015-0029 Cadair
2015
Alahakone, R., Alfes, K. 2015. The Relationship between Corporate Volunteering, Employee Attitudes and Wellbeing: The Mediating Role of Pride and Organisational Identification'. 9th International Conference of the Dutch HRM Network in Utrecht, Netherlands. Cadair
2013
Alahakone, R., Alfes, K. 2013. The Effect of CSR Perceptions on Employees' Intentions to Stay: A Moderated Mediation Model. European Association of Work and Organizational Psychology (EAWOP 2013) in Muenster, Germany in May 2013.. Cadair