Dr Sophie Bennett
PhD Management and Business, Msc Econ Masters, BA Hons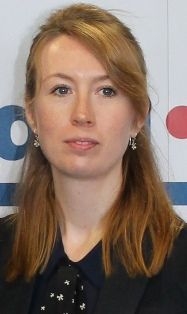 Lecturer in Management
Contact Details
Profile
Sophie's research is primarily focused within the Creative Industries; specifically it considers the way in which this sector can inform current organisational practice and policy. Her current work involves a study of Craftspeople and Artists based in Mid and West Wales. It examines how creative people balance the need to both earn an income and gain self-fulfilment from work to maintain successful creative enterprises, and the wider implications of this within both an organisational and regional economic context.
Sophie graduated in 2002 with a BA (hons) Drama Degree. In 2011 she completed an MscEcon Management Degree specialising in the Creative Industries and was awarded the Director's Prize for MscEcon Management. In 2016 she obtained her Doctorate from Aberystwyth University, funded by a Knowledge Skills Economy Scholarship Award.
For more information about this research please visit LinkedIn: uk.linkedin.com/pub/sophie-bennett/52/a89/282
Teaching
Module Coordinator
Tutor
Additional Lecturer
Lecturer
Organisational Behaviour and Leadership
Research
Creative Industries, Motivation, Small Business Management, Regional Economic Development
Office Hours (Student Contact Times)
Tuesday 11:00-12:00
Friday 12:00-13:00
Publications
Enhancing student involvement through action-learning residential workshops
Bowen, R.
&
Bennett, S.
2017
Brexit: Implications for the Food and Craft Industries
Bennett, S.
&
Bowen, R.
2017
Selling places: Using place-based marketing to promote regional produce: The case of Rhondda Cynon Taff
Bowen, R.
&
Bennett, S.
2016
Living Hand to Mouth: Why the Bohemian Lifestyle Does Not Lead to Wealth Creation in Peripheral Regions
Bennett, S. S.
,
McGuire, S.
&
Rahman, R. J.
2014
In :

European Planning Studies.
23
,
12
,
p. 2390-2403
Creative Misfits – how motivation factors for Pro-Creative artists can inform HRM research
Bennett, S.
,
McGuire, S.
&
Rahman, R.
2013
Craftsperson, Hobbyist or Micro-Enterprise: The Rise of the Pro-C Artist in the periphery regions of Mid and West Wales.
Bennett, S.
2013
The Roots of Creativity: Lessons we can learn from hand-to-mouth creativity
Bennett, S.
2012
Lost in Art: Self-Awareness, the Theory of Flow and the Artistic Creative.
Bennett, S.
2012