Dr Tiffany Low
PhD, MBankFin, BHoMgt(EventMgt/BBus(FinEcon), FHEA, FRGS-IBG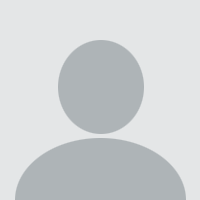 Lecturer in Marketing
Contact Details
Profile
Tiffany's work and educational background has provided her with a breadth of experience in a number of different business-related fields. Born, raised and educated in Australia Tiffany graduated with a double degree of a Bachelor of Hotel Management/Bachelor of Business, with a double major in Financial Economics and Event Management in 2004 at Griffith University, Australia, a top ten research university in that country. During this time Tiffany worked in the world's first 6-star hotel, the Palazzo Versace hotel on the Gold Coast, Australia.
Upon graduation from her undergraduate studies, Tiffany pursued a career in finance and worked as a corporate insurance underwriter for a global corporate insurance company, working in accident and health and financial lines underwriting. This role saw her analyzing and assessing corporate risk for most Universities in Australia, as well as underwriting financial crime, professional indemnity, directors and officers, expatriate medical and travel insurance policies for major ASX companies and other multi-national subsidiaries based in Australia. Wishing to extend her education further, Tiffany enrolled concurrently in a Masters of Banking and Finance at Griffith University, which she completed in 2007.
Additional Information
After a period of travel in 2007-2008, which took her to countries including China, Tibet, Nepal, Romania, Bulgaria, Hungary and Turkey to name a few, Tiffany returned to Australia and worked as a research assistant and project manager on two major research projects funded under the Commonwealth Government's Australian Research Council (equivalent to Research Councils in the United Kingdom) at Griffith University. One project involved the conceptualisation and measurement of derived customer value in relation to the timeshare industry, while the second was concerned with the needs of customers and employees following service failures.
Tiffany moved to the UK in 2009 and was awarded the Lord Forte Foundation Scholarship to for her PhD studies which examined the influence of consumer values and sustainable business practices on brand loyalty within luxury hotels. During her PhD, Tiffany worked closely with companies including the Jumeirah group and TUI UK& Ireland to conduct her research. Tiffany completed her PhD in 2012, and commenced employment with Aberystwyth University as a casual and then full-time lecturer in February of that year. During her tenure thus far, Tiffany has been Program Leader on a suite of MSc programmes and is currently the Degree Scheme Coordinator for marketing degrees in the School of Management and Business.
Tiffany is a Fellow of the Royal Geographical Society, and Secretary of its Geographies of Leisure and Tourism Research Group, is a Fellow of the Higher Education Academy, holds an advanced open water diving license, has trekked the Himalayas and visited Everest Base Camp and remains a keen and active traveller. She maintains an interest in the practice and pursuit of sustainable tourism activities, especially where luxury is involved!
Teaching
Additional Lecturer
Lecturer
Tiffany's teaching areas span a broad range of areas including: Tourism Marketing (UG&PG), Branding, Marketing Principles, Research Methods (UG&PG), Marketing Case Studies, Advanced Marketing, Contemporary Case Studies in Tourism, Marketing Theory (PG), Destination and Attraction Management, Tourism Principles and Impacts, Visitor Attraction Management, Banking&Finance and Hospitality and Operations Management.
Tiffany is also currently the Degree Scheme Coordinator for marketing degrees in the School of Management and Business at Aberystwyth University.
Research
Background and Experience
Tiffany is an experienced researcher, with specialisations in luxury branding, ethical consumption practices, values constructs and sustainable tourism development. Her current research focuses on the levels of consumer value placed on sustainable business practices in luxury hotels, and the influence this has on brand involvement and brand loyalty. Her research in this area has drawn on work in the fields of human geography, specifically mobilities of the super-rich, psychology, marketing and tourism. In addition to this, Tiffany's research interests associated with sustainability have recently seen her named as co-editor on The Encyclopaedia of Sustainable Tourism (CABI, 2015) and continue her research in the field of adventure recreation and risk perceptions.
More generally, Tiffany's academic background also includes specializations in finance and financial economics. Tiffany previously worked as a Senior Research Assistant on two Australian research council funded projects at Griffith University in Australia, working across the Schools of Business and Psychology project coordinating two research projects funded under the Commonwealth Government's Australian Research Council (equivalent to Research Councils in the United Kingdom). Tiffany has a wealth of research and analytic skills, both in quantitative and qualitative domains and has published on methodological aspects of research.
Supervision
Tiffany has supervised many research projects at both undergraduate and post-graduate level, and is currently supervisor for three PhD students. Topics supervised include branding, including brand provenance and internationalization, brand loyalty, luxury hotels and differentiation strategies, sustainable tourism, digital marketing (esp. on-line communication related to
Publications
Political Challenges in Community based Ecotourism
Wang, C.,
Cater, C. I.
&
Low, T.
2016
In :

Journal of Sustainable Tourism.
24
,
11
,
p. 1555-1568
Food and Drink SME Internationalisation: Comparing Wales and Brittany
Bowen, R.
,
Henley, A.
,
Low, T.
&
Perdikis, N.
2016
The Encyclopaedia of Sustainable Tourism
Cater, C. I. (ed.)
,
Garrod, B. (ed.)
&
Low, T. (ed.)
2015
CABI Publishing
.
624 p.
Industry engagement with tourism research: The impacts of social control and emotional labour
Low, T.
& Everett, S.
2014
In :

Tourism Management Perspectives.
12
,
p. 134-143
Afro-Eurasia: Assessing Sustainability (Travel and Tourism)
Cater, C. I.
&
Low, T.
2013
Berkshire Encyclopaedia of Sustainable Tourism.
Berkshire:
Berkshire Publishing Group
,
Vol. 9
Social control and emotional labour of match-funded research(ers)
Everett, S. &
Low, T.
2013
Focus Groups
Cater, C. I.
&
Low, T.
2012
Handbook of Research Methods in Tourism: Quantitative and Qualitative Approaches .
Dwyer, L., Gill, A. & Seetaram, N. (eds.).
Edward Elgar Publishing
Blending Research with Industry: Lessons from Match-Funded Research
Low, T.
& Everett, S.
2011
Association for Tourism in Higher Education Conference.
Emerald Group Publishing
Places and Spaces of Ethical Consumption
Low, T.
2011
Emerging Issues in Uncertainty and Ethical Consumption.
Global Elites and Their Influences on Tourism Destinations
Low, T.
2011
Future Geographies.
Blending Research with Industry: Reflections from the Field
Low, T.
& Everett, S.
2011
Council for Australian University Tourism and Hospitality and Education Conference.
Gross, M. J. (ed.).
p. 1200-1204
5 p.
Consumer Preferences for Sustainability in the Luxury Hotel Sector
Low, T.
2010
New Zealand Tourism and Hospitality Conference.
Sustainable Branding of Luxury Hotels: A critical approach
Low, T.
2010
British Academy of Management Conference.
Emerald Group Publishing
Sustainable luxury: a case of strange bedfellows?
Low, T.
2010
Tourism and Hospitality in Ireland Conference.