Miss Helen Hayes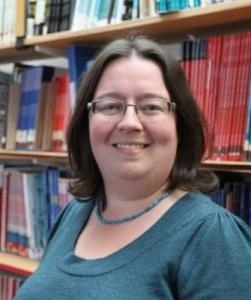 Assistant Registrar - Postgraduate and Non-standard Admissions
Contact Details
Profile
Helen is Assistant Registrar with responsibility for Postgraduate and Non-Standard Admissions at Aberystwyth University. She is based within the Academic Registry in the Cledwyn Building on the Penglais Campus.
Helen has studied at Aberystwyth University at both undergraduate and postgraduate level. She holds a BScEcon in Political Studies and an MScEcon in European Politics from Aberystwyth University.
She has previously held roles within Student Support, as the Departmental Administrator for the International English Centre (IEC), and IELTS Centre Manager at Aberystwyth University, before moving to her current post within the Academic Registry.