Mr Andrew Baldwin
BA (Wales)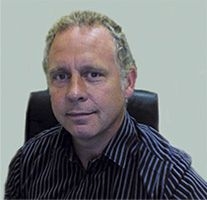 Senior Technician & Tutor
Contact Details
Profile
A practicing printmaker, Andrew Baldwin has contributed to notable exhibitions at the Mall Galleries, London, St. David's Hall, Cardiff and further afield in Arizona. In 2006, he received the Most Exceptional Artist Award by the Federation of British Artists and in 2007, the Welsh Artist of the Yea_r _Award in Printmaking. Recently, Baldwin developed and produced an innovative etching ground as part of a drive to reduce some of the more hazardous processes in printmaking; this he demonstrated to huge acclaim at the International Printmaking Impact Conference in Bristol. There followed an article on his work in Printmaking Today. The ground is now being sold by leading printmaking suppliers both in the UK and USA. In 2009, he was given an Aberystwyth University Excellence in Teaching Award to initiate a ground-breaking Audio Visual Database of fine art techniques that has now been implemented within the School of Art, enabling students to support their learning via touch-screen technology.
Andrew Baldwin runs his own successful printmaking studio in Powys where he tutors artists from around the world, demonstrating etching techniques and the use of his innovative ground.
Publications
Croft, P
, Baldwin, AT
, Boutasi, E, Carpenter, J, Creenaune, D, Desmet, A, Dyson, T
, Ellis, E
, Evans, S, Evans, RJ, Hanselaar, M, Ho, WG, Hounsome, J, James, SR, Jones, ML, Kennedy, H, Lamb, E, Lazkani, S, Noyce, R, Partridge, B, Poland, S, Polk, A, Polk, K, Vaden, C, Wade, G
, Webster, CP
, Williams, P
, Macklin, JE
& Garratt, P
,
Collaborations Aberystwyth Paper Press Print
, 2013, Exhibition, Prifysgol Aberystwyth | Aberystwyth University, Aberystwyth and touring to other venues to be confirmed. <
http://www.paulcroft.org
>
Croft, P
, Baldwin, A
, Macklin, J
, Carpenter, J, Mills, E, Boutasi, E, Phillip, I, Wade, G, Evans, RJ & Byfield, S,
Hong Kong Graphics Art Fiesta 2010: Convergence/Divergence: An International Prints Exchange Exhibition
, 2010, Exhibition, Hong Kong Open Printshop, Hong Kong Visual Arts Centre Hong Kong City Hall Other locations in Hong Kong.
More publications on the Research Portal