Dr Christopher Webster
ND and NHD (first class, academic colours received) (Vaal University of Technology, South Africa)
PhD (Wales)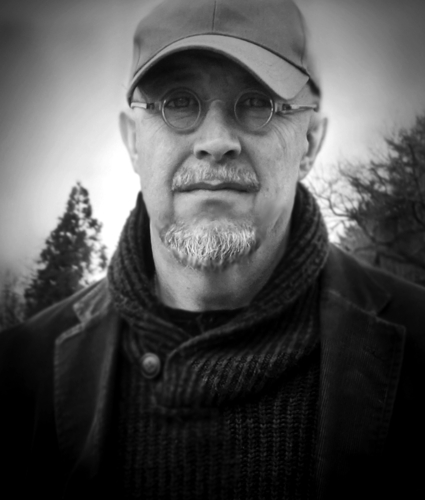 Senior Lecturer
Contact Details
Profile
Born in Cheshire in 1965. Lived in South Africa from 1982 until 1994. Studied photography, photographic theory and photographic history as an undergraduate and postgraduate in South Africa and Wales (PhD). He has been a lecturer since 1991 with his first teaching post in South Africa. As a practitioner he has exhibited widely internationally including solo exhibitions in London, Chicago, Cape Town and Baltimore. Commissioned work has included producing a short film financed by the Arts Council of Wales. Research and research supervision covers: occult and esoteric applications of photography (including physiognomy, spirit photography, documentation of esoteric events, photographs as evidence of the supernatural) especially the photograph as a marker of a racial mythos in National Socialist Germany. He is currently working on a major touring exhibition project 'A Radical Tradition' with accompanying monograph exploring the work of German photographers from the Third Reich and is also editing a book project 'Photography in the Third Reich: Art, Physiognomy and Propaganda' (Bloomsbury, 2019). This will be the first English language survey to focus specifically on art photography in the Third Reich.
Teaching
Module Coordinator
Coordinator
Lecturer
Tutor
Additional Lecturer
Moderator
I currently teach across the curriculum of Fine Art and Art History at Aberystwyth University's School of Art in the Institute of Literature, Languages and the Creative Arts (ILLCA). I am an excellent and effective communicator with experience of teaching at FE, HE, adult education and widening participation. In addition, I have a broad experience of inclusive teaching across a variety of cultures and economic backgrounds. I regularly lecture and conduct workshops in educational institutions and for the public and have done so here in the UK, in Ireland, South Africa, the USA and Germany. My research and practical exhibition experience directly informs my teaching.The students I teach produce first-class examples in all my taught subject areas and many have gone on to carve out successful careers in their own right. My reach as a teacher is broad and I teach first year undergraduates through to supervising MA/PhD students. I successfully supervised the School of Art's first PhD in Fine Art and since then I have continued to supervise PhD candidates, act as an internal PhD examiner, Chair PhD Viva Voce examinations and work as an external PhD examiner. With my subject expertise, I work as an external validator for proposed courses at other institutions at both undergraduate and postgraduate level.
Research
Aspects of the history of photography especially National Socialism and photography with regards race, physiognomy and propaganda; areas relating to the influence of western esotericism on photographic practices; darkroom and historic process photography.
Publications
Webster, C
2019,
A Radical Tradition - Eine radikale Tradition: Heimat photography in the Third Reich
. Verlag Antaios, Schnellroda.
Webster van Tonder, C
2019, '
Volksgesichter
',
Sezession
, vol. 17. Jahrgang, no. Heft 88, pp. 56-61.
Webster, C
2015, '
Colonising Visions: A Physiognomy of Face and Place in Erich Retzlaff's Book 'Länder und Völker an der Donau: Rumänien, Bulgarien, Ungarn, Kroatien'
',
PhotoResearcher
, no. No.23, pp. 66 - 77.
Webster, C
2014, '
An Esoteric Anthropometry: The 'Volksköpfe' Photographs of Hans Saebens and their place in 'Heimat' Photography
', Paper presented at HISTART 14, Istanbul, Turkey,
23 Oct 2014
-
25 Oct 2014
. <
http://www.histartconference.org/
>
Webster, C
2014,
An Esoteric Anthropometry: The 'Volksköpfe' Photographs of Hans Saebens and their place in 'Heimat' Photography
. in
Art and Society.
1 edn, Eastern Mediterranean Academic Research Center.
More publications on the Research Portal