Prof John Harvey
BA (CNAA) MA (Wales) PhD (Wales) FRSA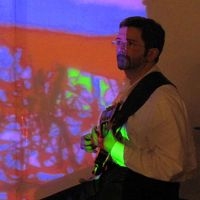 Professor
Contact Details
Profile
Harvey is a historian of art, visual culture, and sound art, and also a sound- and visual-art practitioner. His research field is the visual and sonic culture of religion, principally. In his historical studies, he engages the imagery and sonorities of popular piety, the Judaeo-Christian scriptures, supernaturalist traditions, and working-class culture. His books include The Bible as Visual Culture (2013), Photography & Spirit (2007/10), The Appearance of Evil: Apparitions of Spirits in Wales (2003), Image of the Invisible: The Visualization of Religion in The Welsh Nonconformist Tradition (1999), and The Art of Piety: The Visual Culture of Welsh Nonconformity (1995). Harvey has also contributed numerous chapters and articles to books and journals including 'The Ghost in the Machine' in The Ashgate Research Companion to Paranormal Culture (Ashgate, 2013), 'Framing the Word' in Bible, Art, Gallery (Sheffield Academic Press, 2012), 'Visual Culture' in The Handbook of Research Methods in Religious Studies (Routledge, 2011), and 'The Bible and Art in Wales' in Imaging the Bible in Wales (University of Wales Press, 2010). He has also convened conferences including, most recently, 'The Noises of Art: Audiovisual Practice in History, Theory and Culture' (Aberystwyth University/The Courtauld Institute of Art, London, 2013), and delivered keynote and other scholarly papers at conferences held in the UK, Europe, and USA.
Additional Information
In his practice, Harvey explores non-iconic attitudes to visualization and sonic articulations of religion through an engagement with visual, textual, and audible sources, theological and cultural ideas, and systemic and audiovisualogical processes. His visual work, exhibited in the UK and USA, is discussed in The Pictorial Bible series publications (School of Art, 2014/07 and National Library of Wales, 2000). Harvey's sound-art work is available through The Aural Bible series of publications, including R B V E T N O A E V A N R O B E R T S (National Screen & Sound Archive of Wales, 2014), and on his personal sound art website 'sound.johnharvey.org.uk' (see below).
Presently, Harvey is Co-ordinator of eye-ear, a research group investigating the interrelationship of image, sound, and word. From 1999 to 2013, he was Director of the Centre for Studies in the Visual Culture of Religion. He has been a member of the Advisory boards for the journal of Biblical Reception (2010), the International Advisory Board of the Material Religion journal, USA/UK (2005-9), and the Institute of Studies in Sacred Architecture, USA (2003).
His teaching curriculum and research supervision covers the visual and sonic culture of religion, sound art and culture, image and text, religion and photography, religious architecture, contemporary art, art in Wales, and the practice of sound art, painting, and drawing.
Teaching
Publications
Harvey, J
2018, '
Recalling and Forgetting the Past: A Sonic Transformation of Sermons, Using Digital and Analogue Technology and the Deficits of Dementia
', Paper presented at Digital Past 2018, Aberystwyth, United Kingdom of Great Britain and Northern Ireland,
07 Feb 2017
-
08 Aug 2018
.
More publications on the Research Portal