Prof John Harvey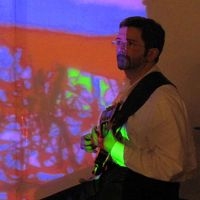 Emeritus Professor
Contact Details
Publications
Harvey, J
2021,
'The hearing ear and the seeing eye': Transformative listening to the biblical image
. in
Transforming Christian Thought in the Visual Arts: Theology, Aesthetics, and Practice.
Taylor & Francis, pp. 25-42.
Harvey, J
,
The Biblical Record: Y Record Beiblaidd
, 2019, Composition, National Screen and Sound Archive of Wales.
Harvey, J
2018, '
Recalling and Forgetting the Past: A Sonic Transformation of Sermons, Using Digital and Analogue Technology and the Deficits of Dementia
', Paper presented at Digital Past 2018, Aberystwyth, United Kingdom of Great Britain and Northern Ireland,
07 Feb 2017
-
08 Aug 2018
.
More publications on the Research Portal