Miss Miranda Whall
BA (Wales) PG Cert (RA School, London)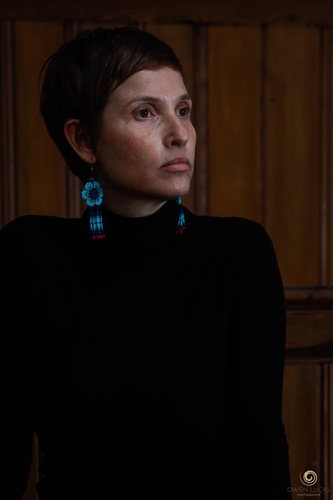 Profile
Miranda Whall is the Director of Creative Arts and lecturer in fine art. Miranda Whall's practice interests include speciesism, deep mapping, living landscapes and ecologies, exploring non - hierarchical relationships between human and non- human others through interdisciplinary practices such as performance, film, gentle activism and installation. Miranda studied her undergraduate in fine art at UWIC, Cardiff and the Emily Carr School, Vancouver, Canada, her postgraduate in sculpture at The Royal Academy Schools, London, and was an associate student at Goldsmiths College, University of London. She has exhibited internationally since 1997. She was recipient of an Arts Council Wales Major Creative Wales Award in 2012 and an Arts Council Wales Large Production Grant in 2017/18. Whall had a solo show Crossed Paths – Sheep, Oriel Davies Newtown, Wales in 2018, a solo show Passage, Institute of Contemporary Interdisciplinary Art, Bath in 2015, a solo show Is It Ok If, Arts Centre Aberystwyth 2010. Whall has undergone 18 international residencies, has been the recipient of numerous Arts Council England grants and has curated and organised a multitude of artists and student exhibitions. She has commissioned artists, musicians, writers, poets, actors, photographers, filmmakers and dancers to collaborate in her projects and also makes a wide range of work with no budget and small to no audiences in order to develop her deeply engaged practice.
Publications
Whall, M
,
Passage: A multi – platform project; blog, publication, performance/lecture and a video and audio multi screen surround sound installation.
, 2015, Exhibition.
Whall, MJ
,
LUMINOUS LANGUAGE: group exhibition at Launch F18, New York
, 2013, Exhibition.
Whall, MJ
,
All Your Women Things: works on paper group exhibition
, 2012, Exhibition, PAPER.
Whall, MJ
,
DrawingMMX2/Surface Language, Howard Gardens Gallery, Cardiff
, 2012, Exhibition.
More publications on the Research Portal