Dr Edore Akpokodje B.Sc.(Ibadan) , Masters in Information Science (Ibadan), PhD (Aberystwyth), FHEA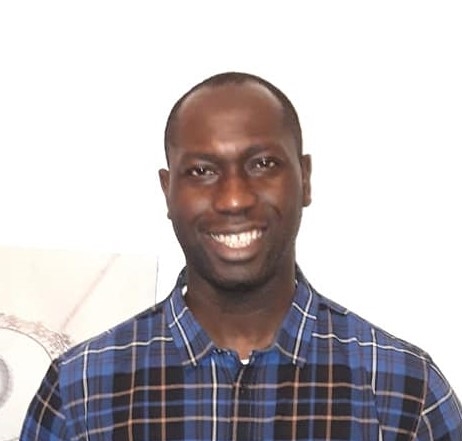 Profile
I have a BSc in Computer Science and a Masters in Information Science from the University of Ibadan, Nigeria. I also have a PhD in Computer Science from Aberystwyth University, UK with particular focus on the application of mobile technology in Agriculture.
Teaching
Research
Broadly speaking my research interests are around using mobile technology to help farmers. As part of my PhD, I developed a query technique which was implemented on a mobile application to help farmers access locally relevant information via mobile phones.
My supervisor Prof. Chris Price was awarded a GCRF Seed grant, Aberystwyth University, Wales, UK for a project titled 'Automated Agricultural Analytics' based on my PhD work. The grant was used to organise Focused group discussions and conduct surveys with small holder farmers in Nigeria to elicit the perception of the agricultural extension services they receive. The mobile application we developed was then deployed to help those small holder farmers improve access to agricultural extension information via mobile phones.
I was also a member of a team of scientists from Aberystwyth University that were awarded an Aberystwyth University Research Fund Grant (£6000) to organise a conference/workshop titled "FoodSecNet; a Nigerian-UK network to provide sustainable solutions to Food Production"