Prof Qiang Shen BSc, MSc (NUDT), PhD (Heriot-Watt), DSc (Aberystwyth), CEng, FBCS, FLSW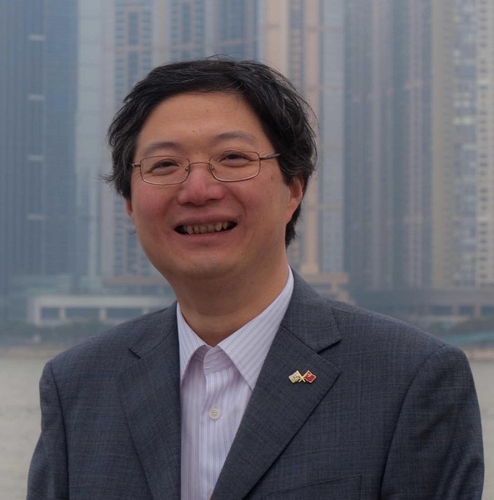 Pro Vice-Chancellor: Faculty of Business and Physical Sciences
Pro Vice-Chancellor Faculty
Academic Dept - Head of Department
Contact Details
Profile
Qiang Shen is a professor, and Pro Vice-Chancellor: Faculty of Business and Physical Sciences at Aberystwyth University. He is a Fellow of the Learned Society of Wales (the national academy of Wales).
Professor Shen is a member of UK Research Excellence Framework (REF) 2021 Sub-panel 11: Computer Science and Informatics. He was also a REF 2014 panel member and a London 2012 Olympic Torch Relay torchbearer, nominated to carry the Olympic torch in celebration of the centenary of Alan Turing.
Publications
Fuzzy knowledge-based prediction through weighted rule interpolation
Li, F.
, Li, Y.,
Shang, C.
&
Shen, Q.
,
2019
,
In :

IEEE Transactions on Cybernetics.
A recurrent emotional CMAC neural network controller for vision-based mobile robots
Fang, W.,
Chao, F.
, Yang, L., Lin, C-M.,
Shang, C.
, Zhou, C. &
Shen, Q.
,
2019
,
In :

Neurocomputing.
Deep learning for remote sensing image classification: A survey
Li, Y., Zhang, H., Xue, X., Jiang, Y. &
Shen, Q.
,
2018
,
In :

WIREs Data Mining and Knowledge Discovery.
e1264.
Robust Correlation Tracking for UAV Videos via Feature Fusion and Saliency Proposals
Xue, X., Li, Y., Dong, H. &
Shen, Q.
,
2018
,
In :

Remote Sensing.
10
,
10
, 1644.
Weighted fuzzy rules optimised by particle swarm for network intrusion detection
Chen, T., Su, P.,
Shang, C.
&
Shen, Q.
,
2018
,
2018 IEEE International Conference on Fuzzy Systems (FUZZ-IEEE 2018).
IEEE Press
,
7 p.
More publications on the Research Portal