Prof Marged Haycock
BA (Caer-grawnt), MA, PhD (Cymru)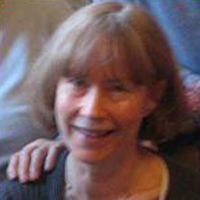 Profile
Professor Marged Haycock is a literary critic specialising in early Welsh poetry - the work attributed to the Cynfeirdd and the Gogynfeirdd - and is particularly interested in the variety of material surviving from the period between c. 600 and c. 1400. A study of early religious and scriptural poetry, Blodeugerdd Barddas o Ganu Crefyddol Cynnar (1994), won the Sir Ellis Griffith Prize of the University of Wales, and has been a key text for scholars writing on Christianity in early Wales. Her work on the richest and most enigmatic of the 'Four Ancient Books of Wales' and the figure of Taliesin, resulted in two standard editions and studies, Legendary Poems from the Book of Taliesin (2007), and Prophecies from the Book of Taliesin (2013). Her work in this field informs three part II modules, on Early Heroic Poetry, the Later Cynfeirdd, and Poems of the Gogynfeirdd. Another long-standing research interest is reflected in her popular module on Women and Literature to 1500, and in a commissioned volume in progress for the University of Wales Press' series Y Meddwl a'r Dychymyg Cymreig [Welsh Thought and Imagination]. She has published extensively on the significance and literary treatment of materials and comestibles in the Middle Ages - food, drink, hospitality, clothes and textiles - as well as on the literature of the Welsh Marches, and the reception of medieval literature, as for example in her treatment of the Princess Heledd in the Festschrift for Gwyn Thomas, Gweledigaethau, edited byJason Walford Davies in 2007.
Research
In 2011 Professor Haycock was Distinguished Visiting Scholar in the Centre for Medieval and Renaissance Studies, University of California, Los Angeles, and in 2012-13 was invited to be part of an international team working at the Centre for Advanced Research at the Norwegian Academy of Science and Letters. Some of this collaborative work on the early warrior cultures of North-West Europe is forthcoming in the volume Warrior and King, edited by Jan Erik Rekdal and Charles Doherty. The history of scholarship is another research strand being developed, in the light of her own experience as a textual scholar, for a biography of the scholar Sir Ifor Williams. Professor Haycock has acted as a member of the Peer Review College of the AHRC, has sat on various editorial and advisory boards, and has directed the Department's postgraduate community for twenty-five years as well as supervising very many research students. She would very much welcome enquiries from students wishing to do research work in her fields of expertise.
Publications
Haycock, M
2016,
Living with war: Refractions of the Welsh experience 600–1300
. in
King and warrior in early north-west Europe.
Four Courts Press, Dublin, pp. 8.
Haycock, M
2013,
Early Welsh Poets Look North
. in A Woolf (ed.),
Beyond the Gododdin: Dark Age Scotland in Medieval Wales: The Proceedings of a Day Conference held on 19 February 2005.
St John's House Papers, no. 13, University of St Andrews, St Andrews, pp. 7-39.
Haycock, M
2013,
Prophecies from the Book of Taliesin
. CMCS Publications, Aberystwyth.
Haycock, M
2012,
Marwnad Owain ab Urien: Blwyddyn 13 yn holi Marged Haycock
. in T Hallam & A Price (eds),
Ysgrifau Beirniadol XXXI.
Ysgrifau Beirniadol, no. XXXI, Gwasg Gee | Gee Press, pp. 33-48.
Haycock, ME
& Lahens, Y 2011, '
'Roedd Gorffwylledd wedi dod gyda'r Glaw'
',
Taliesin
, vol. 142, pp. 118-125.
More publications on the Research Portal