Schools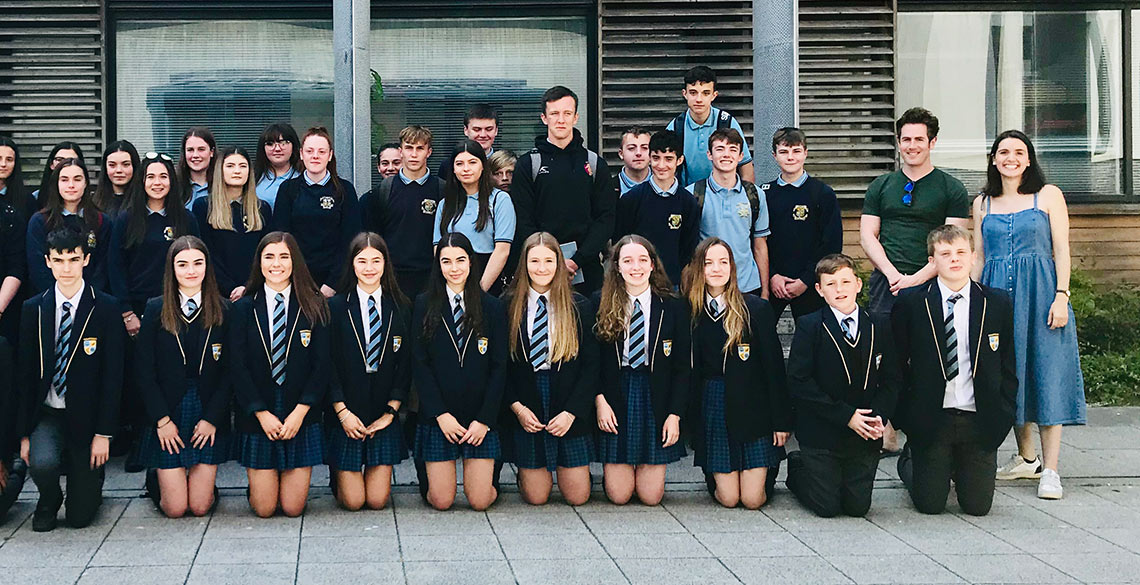 We love working with the young people of Wales.
As a Department we are very conscious of the important work that is happening in schools in arousing the curiosity of prospective students in Welsh and Celtic Studies.
We are therefore keen to support staff and pupils in schools in Wales by arranging visits to the school, days on the campus, and the new/special series Aber yn Adolygu (Aber Revising): online lecturers that focus on the GCSE and A level specifications. Get in touch if you would like to know more about any aspect of this work.
We are also collaborating with Coleg Cymraeg Cenedlaethol (National Welsh College) and the Seren Network to support the discipline and the sector.
Talwrn y Beirdd Ifanc (Youth poetry contest)
The exciting project, Talwrn y Beirdd Ifanc was held for the first time ever as an opportunity for a group of young poets to compete in their own special contest, between 2019 and 2020, led by Eurig Salisbury. Teams came together to compete from all over Wales, to read their free-metre and lyric poems in front of the Talwrn's very own Adjudicator, Ceri Wyn Jones. It goes without saying that pupils from Ysgol Llangefni, Ysgol Glan Clwyd, Ysgol Bro Myrddin and Ysgol y Preseli dazzled those who were there, and many of the young people who took part went on to compete in the online Urdd poetic contest. We are grateful to Literature Wales, Aberystwyth University and Barddas for their sponsorship of this event.