Employability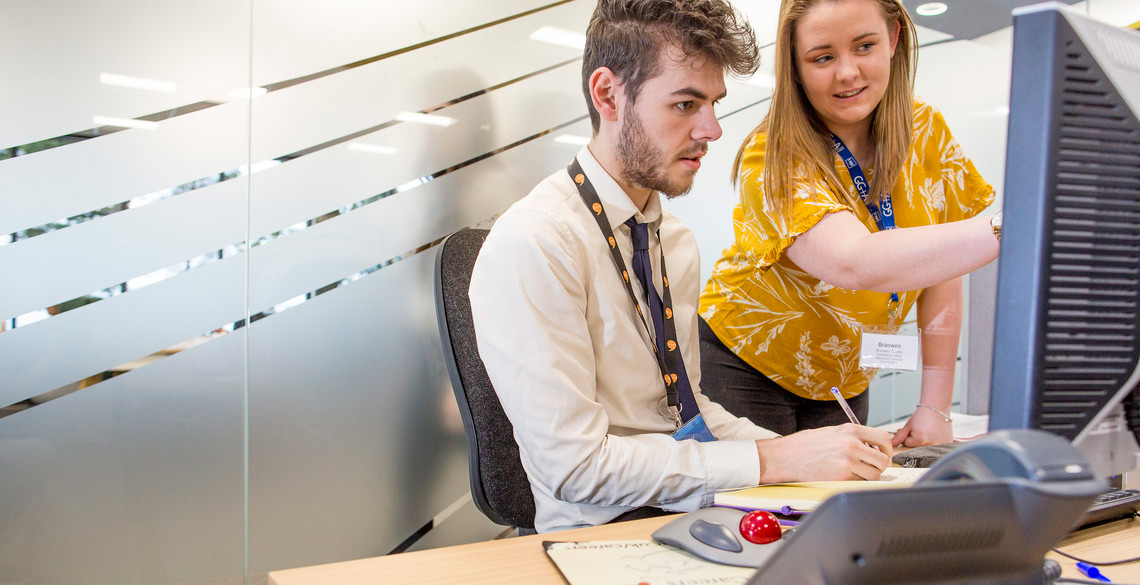 Campus to Career
A degree in Welsh from Aberystwyth University prepares students for a wide range of rewarding employment opportunities in both the private and public sectors in Wales and beyond.
Employability is embedded in the curriculum that we offer to all our students.
Through our wide range of modules, we aim to nurture the following skills:
critical
analytical
creative
linguistic ability.
Our modules will:
reinforce your Welsh or another of the Celtic languages, both written and spoken
prepare you for the competitive job market
hone your ability to communicate effectively
hone your ability to work with others.
Following the establishment of the Welsh Language Standards 2016 and the Welsh Government target to reach a million Welsh-speakers by 2050, there is an increasing demand for professional workers who have bilingual skills of the highest standard.
You can gain work in a wide range of areas:
publishing
the public media / radio and television
translation
language policy
language planning
education
the political world
the civil service
marketing
social work
research
public administration, eg the justice service and the police; the health service.
The Department's employability rate speaks for itself. According to the latest information, 100% of our graduates were in employment or further study six months after graduation (HESA 2018). Take a look at the Aberystwyth University graduate employability figures.
Where are the Department's Alumni now?
Have a look at our booklet Ydy Fy Swydd yn dy Siwtio? (Would my job suit you?) to get a flavour of the variety of jobs that are available to graduates of Welsh!
The Careers Service
The Department also participates in a scheme offered by the Careers Service that offers students guidance on practical aspects such as writing a CV and how to conduct oneself in an interview. Guest speakers from outside the University also come to give talks about the opportunities available for Welsh speakers in the market place. As part of this scheme you will be encouraged to take full advantage of the experiences and opportunities available to you during your time at Aberystwyth so that you may determine your own employability and make yourself more attractive to future employers.
Take a look at the information for students, and the information specific to studying Welsh.