Dr Peadar Ó Muircheartaigh BA, MA (NUI, Galway), MSc, PhD (Edinburgh)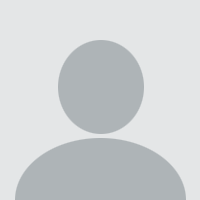 Lecturer in Celtic Studies
Contact Details
Profile
I studied for degrees in Modern Irish (BA) and Old and Middle Irish (MA) at the National University of Ireland, Galway. I subsequently spent a very formative year at the University of Notre Dame studying eighteenth-century literature as the Government of Ireland Graduate Scholar in Irish Studies. After returning from Notre Dame I was awarded the National University of Ireland's Travelling Studentship in the Humanities which allowed me to go to the University of Edinburgh where I studied for an MSc and PhD in Celtic and Linguistics. I am an Affiliate of the Angus McIntosh Centre for Historical Linguistics at the University of Edinburgh.
Before coming to Aberystwyth I held appointments at the universities of Edinburgh, Glasgow and Maynooth.
Additional Information
I am currently working on an annotated edition of the earliest anthology of Irish poetry which was published in Dublin in 1782.
Other longer term projects include a monograph based on my PhD and a study of the activities of the Danish antiquarian G. J. Thorkelin in Scotland, Ireland and the Isle of Man in the 1780s.
Teaching
Module Coordinator
I currently teach Irish language and literature courses in the department but will be developing new courses for the degree programs in Celtic Studies and Irish Language and Literature (joint honours).
Research
There are two strands to my research.
The first is concerned with the historical development of the Gaelic languages (Irish, Scottish Gaelic and Manx) from the early medieval period right down to the present day. I am particularly interested in linguistic variation and the history of linguistic variation in the Gaelic languages. My research involves trying to explain both how and why language changes over time and space. In seeking to answer these questions I apply relatively new methods of analysis such as dialectometric analyses of modern dialectal variation or the application of variationist sociolinguistic frameworks to centres of manuscript production in early Ireland.
My second research interest is concerned with Gaelic literature and literary history of the eighteenth century. Again taking a broad view of developments in Ireland, Scotland and the Isle of Man, my current research is particularly focused on the transmission of literary texts in the Gaelic world and the interaction between native scholars on the one hand and (primarily) Anglophone antiquarians on the other.
Publications
2016
O'Muircheartaigh, P. 2016. Fin as Ossian revisited: A Manx ballad in Belanagare and its significance. Zeitschrift für celtische Philologie 63 (1) pp. 95-128. Cadair
O'Muircheartaigh, P. 2016. Varia IV: Ceithre rann don Chraoibhín, Torna cct. Éigse: A Journal of Irish Studies 39 pp. 256. Cadair
O'Muircheartaigh, P. 2016. Leas á bhaint as LASID: Athchuairt ar chanúintí Chúige Uladh. In J. Walsh., P. Ó Muircheartaigh. (eds) Ag Siúl an Bhealaigh Mhóir: Aistí in ómós don Ollamh Nollaig Mac Congáil. LeabhairCOMHAR, Dublin pp. 392. Cadair
2014
O'Muircheartaigh, P. 2014. Donnchadh Bàn air a chuairt: From Glen Orchy to Dublin, calling at Edinburgh, London, and Copenhagen. Aiste: Studies in Gaelic Literature 4 pp. 114. Cadair
2013
O'Muircheartaigh, P. 2013. Muintir Longáin agus Caoine Airt Uí Laoire: fianaise nua-aimsithe ar a ról i seachadadh an dáin. Eighteenth-Century Ireland 28 pp. 148. Cadair
O'Muircheartaigh, P. 2013. Litir ón gCraoibhín chuig Cill Liadáin, 13 Lúnasa 1916. Journal of the Galway Archaeological and Historical Society 65 pp. 115-122. Cadair