Dr Simon Rodway
BA, PhD (Cymru)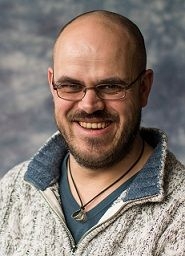 Profile
Born in Edinburgh, he studied for a degree in Celtic Studies and a PhD in Middle Welsh in Aberystwyth. After a period at the National University of Ireland, Galway, he returned to Aberystwyth as a lecturer in 2003.
Additional Information
Editor of Journal of Celtic Linguistics.
Teaching
Research
Middle Welsh, medieval Welsh manuscripts, Old and Middle Irish, Celtic philology.
Publications