Dr Simon Rodway
BA, PhD (Cymru)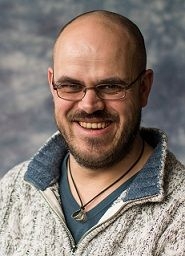 Profile
Born in Edinburgh, he studied for a degree in Celtic Studies and a PhD in Middle Welsh in Aberystwyth. After a period at the National University of Ireland, Galway, he returned to Aberystwyth as a lecturer in 2003.
Additional Information
Editor of Journal of Celtic Linguistics.
Research
Middle Welsh, medieval Welsh manuscripts, Old and Middle Irish, Celtic philology.
Publications
Rodway, S
& Lewis, B 2022,
John Scottus Eriugena and Celtica eloquentia
. in S Rodway, J Rowland & E Poppe (eds),
Celts, Gaels, and Britons: Studies in Language and Literature from Antiquity to the Middle Ages in Honour of Patrick Sims-Williams: A Festschrift for Patrick Sims-Williams.
Brepols, Turnhout, pp. 1-22.
Rodway, S
2022,
What Did Medieval Welsh Poets Do at Weddings? A Re-examination of the Cyfarws Neithior
. in SE Roberts, S Rodway & A Falileyev (eds),
Cyfarwydd mewn Cyfraith: Studies in Honour of Morfydd E. Owen.
vol. 17, Cymdeithas Hanes Cyfraith Cymru, Bangor, pp. 124-41.
Rodway, S
2020, '
Awen yr Ymadawedig: Dau Gyfeiriad ym Marddoniaeth Wiliam Llyn
',
Dwned
, vol. 25, pp. 79-89.
Rodway, S
2020, '
The Ogham Inscriptions of Scotland and Brittonic Pictish
',
Journal of Celtic Linguistics
, vol. 21, no. 1, pp. 173-234.
10.16922/jcl.21.6
More publications on the Research Portal