David Wilman (1936 - 2020)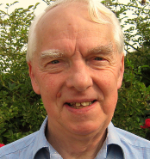 David Wilman - Aberystwyth University 1969-2002
It is with great sadness that I write to inform you of the death, aged 84, of Dr David Wilman, former Reader in Agricultural Sciences at Aberystwyth University. It is unlikely that Aberystwyth University has had many ex-Olympians as members of staff, let alone a Double Olympian, but David, who passed away on August 9th 2020, was the true epitome of an 'old school' academic and sportsman.

Born in Yeadon, West Yorkshire, David attended Bradford Grammar School before graduating in Agriculture at the University of Leeds in 1956. He subsequently went on to complete a Postgraduate Diploma in Agriculture (1957) and a PhD (1960) at the same Institution. From 1960-1969, he worked at Cambridge University, initially as a Farm Demonstrator from 1960-63 and a University Demonstrator thereafter. He was awarded an MA in 1964 and became a Member of Trinity Hall in 1965.

It was following his appointed as a Lecturer at Aberystwyth University in 1969 that his prolific research career started in earnest and, by his retirement in 2002, he had published over 100 research papers together with more than 30 conference papers and review articles, primarily on the growth and nutritive value of herbage plants. Promoted to Senior Lecturer in 1979, he became Reader in Agricultural Sciences in 1998 and was awarded a DSc Wales in 1994, an acknowledgement that his published work was internationally significant and represented a substantial contribution to the advancement of knowledge.

In addition to his teaching and research, he undertook a number of key administrative roles. He was Course Director for the BSc Agriculture with Business Studies degree for many years and graduates benefited greatly from, and will be eternally grateful for, his dedicated and unstinting pastoral and academic care. In addition, he served on the School of Agricultural Sciences Executive Committee and Senate and was also Convenor of College Forum.

Outside the University, he served 13 years on the Editorial Board of the Journal of Agricultural Science, Cambridge, becoming Senior Editor in the last 3 years.

David's sporting prowess was already evident by the time he was elected as Captain of the University's Hockey and Cricket teams whilst a student, but he reached the pinnacle of his sporting career (twice) following selection to represent GB at hockey at the 1964 (Tokyo) and 1968 (Mexico) Olympics. Moving to Aberystwyth would hardly have enhanced his international hockey career but he continued playing hockey socially and competitively at Aberystwyth and regularly represented GB sides at age group level. During this time, he also developed into a very competitive and skilful squash player.

David retired from Aberystwyth University in 2002 and he and his wife Diane returned to live in Cambridge, but there was little sign of him slowing down. If evidence were required that active people rarely fully retire, and to highlight his diversity of academic interests, he went on to complete an MA in Philosophy from the University of Wales Trinity St David, an Advanced Diploma in The Study of Religion at the University of Cambridge in 2012 and became a Course Tutor at the University of the Third Age in Cambridge.

There was to be no retirement from hockey either as he continued playing for and became Vice-President of Cambridge City Hockey Club. Club President, Tim Ireland, summed him up as follows: "David was a sportsman of the classic variety, competitive and as hard as nails on the pitch but a true gentleman off it. He played for Cambridge City well into his 70s and would turn up for whomever needed him, wherever they were playing. He was a real club player."

His wife Diane observed that "I know David always had very fond memories of the time we lived in Aberystwyth. Although he was very committed to his professional life, this didn't distract from him being a very hands-on father, spending many hours at the University with the children helping them with their various interests, whether it was running, gymnastics or hockey, and he was always there for them supporting their academic studies. We loved the Aberystwyth countryside and we have very happy memories as a family exploring nearby beauty spots."

As a devout Christian Scientist, living a life expressing kindness, integrity and honesty was important to David and these virtues were fully evident in everything he did – an industrious, dedicated lecturer and researcher who devoted his life to his work, a kind and supportive tutor and supervisor who was always there for his students and a true family man and gentleman.

In the words of Prof Iain Donnison, Director of IBERS "David made a significant contribution to the field of grassland science and to the education of agriculture students in Aberystwyth for over three decades; all this as well as being an Olympic sportsman and being very active in everything he did; his contribution to the Department is much appreciated and he will be greatly missed".

As we acknowledge Dr Wilman's immense contribution to our University and his work as an agricultural scientist, please join me in extending our deepest sympathy to his wife Diane, daughter Karen and family and son James at this difficult time.