Kenneth Middleton (1918-2017)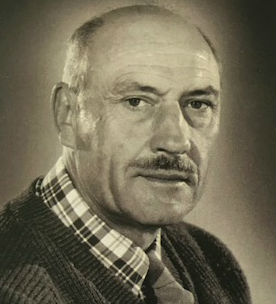 Kenneth Rigby Middleton died 25 July 2017 in Hamilton, New Zealand, in his 100th year.
Kenneth was born 17 May ,1918, district of Merthyr Tydfil, Aberdare, Wales. Undertook his university studies at the Aberystwyth University studying sciences, chemistry & teaching in 1939 and graduated with MSc.
After graduating Kenneth worked as a research scientist for the Gazzera Research farm in Africa, there he married Doris in 1951, this was followed by numerous other research positions in Nigeria, Sudan, Malaysia and in New Zealand until his retirement.
His interests included many sports, swimming, tennis, golf and supporting his family interests in New Zealand.
He was an active and dedicated member of Lochiel Golf Club, New Zealand – and offered in a voluntary capacity much of his scientific expertise to oversee the management of the greens at the golf club.
Kenneth had a great love for life, music, singing, telling jokes, and had a great sense of humour.